Drive to Survive Season 4: George Russell Finally Set to Feature In F1 Series
Published 04/09/2021, 8:28 AM EDT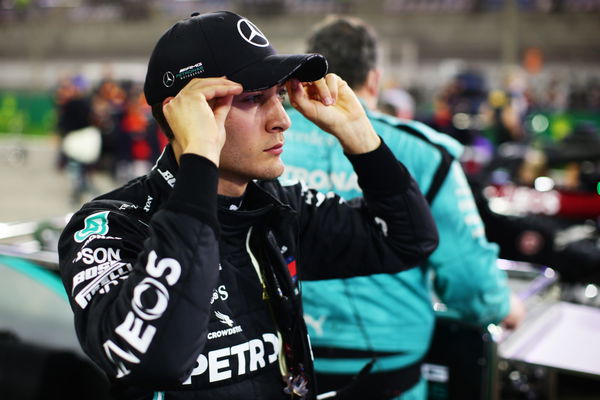 ---
---
Last month, the third season of Formula 1: Drive to Survive dropped on Netflix. Although many enjoyed it, there were mixed feelings, as there were several notable omissions. Among them was the Williams F1 team, as well as drivers George Russell and Nicholas Latifi. Even if the drivers did feature in the series, they were barely on screen for a few seconds.
ADVERTISEMENT
Article continues below this ad
Russell was probably the most upset by the slight, as 2020 was a massive year for him. Aside from impressive season with Williams F1, he also earned a drive with Mercedes. This occurred when Lewis Hamilton tested positive for COVID-19 and the Mercedes team roped in Russell.
ADVERTISEMENT
Article continues below this ad
Russell knew that it was his big break and grabbed the opportunity with both hands. At the 2020 Sakhir Grand Prix, the British youngster dominated and should have won the race. Unfortunately, a comedy of errors in the final pit stop sequence cost both Mercedes cars, not that Sergio Perez was complaining.
George Russell was not the only one
There was a significant number of important topics in 2020 that fell by the wayside. After hyping him up in the last two seasons, many were surprised that the series did not cover the sensational return of Nico Hulkenberg. The Hulk is a hugely popular figure in the paddock and were saddened when he did not get a 202o contract.
ADVERTISEMENT
Article continues below this ad
Additionally, the George Russell-to-Mercedes move barely got a couple of mentions in the series. Another missed opportunity was a chance to see the redemption of Sebastian Vettel. In the soaking wet conditions at Turkey, the often under fire German managed to snatch a podium.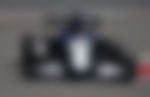 It is also worth noting that two big pieces of news escaped Netflix's notice. One was the departure of Williams family from Formula One after several decades. Admittedly, the team is still on the grid, but the family is not. Furthermore, Honda decided to leave the sport after the 2021 season, which would have left Red Bull and AlphaTauri high and dry. Fortunately for both teams, Renault was willing to extend an olive branch, especially after their fallout a few years ago.
ADVERTISEMENT
Article continues below this ad