Ecclestone Suggests Radical Rules for F1 Sprint Races: "Only Way to Keep the Tension High"
Published 02/19/2021, 11:00 PM EST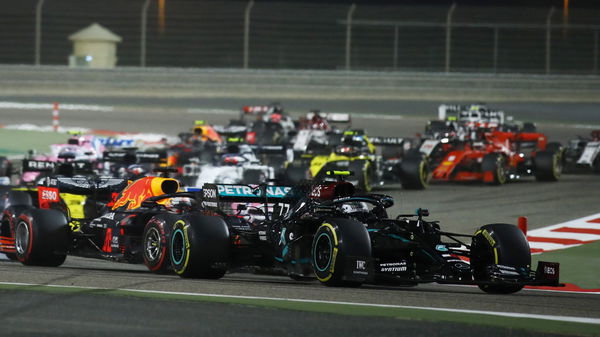 ---
---
F1 is flirting with the idea of introducing a sprint race to make the racing weekend more interesting. However, the teams and the management have failed to agree on the format of sprint racing. So, Bernie Ecclestone shared his idea of how the sprint race should feature in the racing weekend.
ADVERTISEMENT
Article continues below this ad
In the last meeting of the F1 Commission, the teams and management explained that they are open to an attempt at introducing a sprint race. However, they are yet to chart out the specifics, which is keeping the format in suspense.
"People only watch the main race when there's something else going on than the sprint. Why should the race on Sunday run differently than on Saturday when the result of the sprint is the main race grid?" he said.
ADVERTISEMENT
Article continues below this ad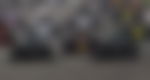 "You have to award points for the sprint race and then turn the grid for the main race accordingly. If the winner of the sprint race gets 15 points, he has to keep 15 starting places on Sunday. This is the only way to keep the tension high," Ecclestone suggested.
This format makes the F1 weekend more exciting, claims Ecclestone
Ecclestone clarified that the sprint race format is not an innovation of the present. He acknowledged that it was an old idea and was discussed back in the days when he raced. He explained that the key has always been to ensure that the format fits right.
"My system makes both races exciting. Because on Saturday one or the other question asks: Should I win the sprint race but lose starting positions or is it better to be sixth in the sprint race and then start fourth in the main race," he explained.
ADVERTISEMENT
Article continues below this ad
Ecclestone's idea gives an advantage to the mid-field team and other players that do not get the chance to be in the front row. This could also increase the team's evaluation, as sponsors would get more visibility.
ADVERTISEMENT
Article continues below this ad
The fans will get more entertainment and the exciting format could benefit all parties related. If the format gets approval, which driver would you like to see in the front row of the F1 grid?