Ecclestone's Strict Ultimatum to Lewis Hamilton Over Rumored 'Verstappen' Clause in Mercedes Contract
Published 02/06/2021, 12:51 AM CST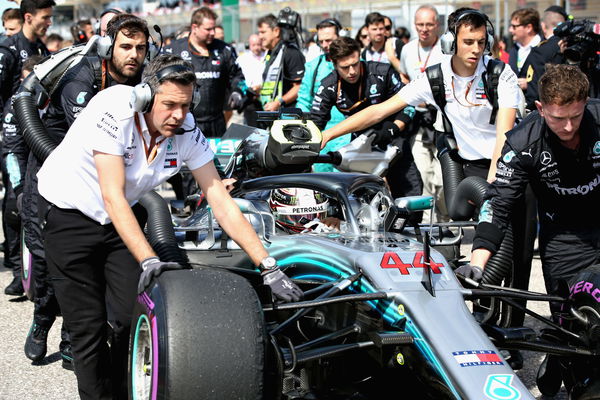 ---
---
As the entire world awaits the ignition of rivalry between Sir Lewis Hamilton and the flying Dutchman, Max Verstappen, the recent rumor regarding Lewis's veto power did not land well among the fans.
ADVERTISEMENT
Article continues below this ad
If at all the Briton demanded the veto over his teammate, it was assumed that he was doing it to make sure that his potential title threat, Max, does not end up with the same car. Hence, opinions varied among the fans and other personalities who were once a part of the F1 community as well.
For instance, Damon Hill mentioned that he would "do the same" if he was in Lewis's position.
ADVERTISEMENT
Article continues below this ad
Rumour is Lewis is on verge of signing a 2 year deal with @MercedesAMGF1 with a veto on his team mate. I'd do the same. Actually, I wouldn't have a team mate at all! #f1

— Damon Hill (@HillF1) February 3, 2021
Meanwhile, quite a lot of people, including former F1 CEO Bernie Ecclestone, slammed the seven-time world champion, opining that a driver can only hold a certain amount of influence on a team.
Bernie's view on the recent Lewis Hamilton rumor
Speaking to F1-Insider, the business magnate opened up about how he would react to Lewis's demands if he was running the team. "How far the influence of an individual driver within a team can go?" he questioned.
"I would have made it quite clear to Lewis. Either you take what we offer you now. Or you leave it. Everyone is replaceable. Only one person decides who drives here. And that's me."
It wouldn't be much of a shock if the rumor actually turns up to be true. Lewis, unlike the past few years, is under immense threat from much younger drivers.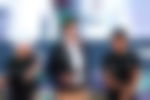 Of course, Max lines up first on the list. Red Bull would do anything to keep the Dutchman in their team. But we're talking about Mercedes offering him a seat.
Who would not want such an offer? Literally nobody.
Hence, to prevent Max from being a teammate, Lewis would do anything to hinder Mercedes from even imagining such a scenario. The other driver would be George Russell. The young gun has been at the top of his form since his F1 debut.
What's more? His recent one-off weekend with Mercedes only opened the floodgates to his potential full-time drive at the championship-winning team. This, too, may have forced Lewis to think of a solution to bar it from happening.
Bernie reveals the Nelson Piquet-Ayrton Senna union
It was 1983 when Bernie's former F1 team, Brabham, managed to witness his driver, Nelson Piquet, lift his second championship title. Consequently, one might assume that his morale was high going into the next season.
But that didn't last long, as the Ex-F1 boss was eager to bring in Ayrton Senna as Piquet's teammate. Ever since the news reached the defending champion, Bernie revealed that the Brazilian was acting like a "defiant child."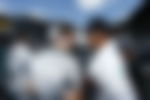 "In 1983 we became world champion with Nelson Piquet. I had to decide who would drive alongside him in 1984. We had an extremely good test with a young Brazilian driver called Ayrton Senna. I wanted him," he said.
ADVERTISEMENT
Article continues below this ad
"When Nelson heard about it, he really got upset and reacted like a defiant child. He absolutely did not want Senna as a teammate. He immediately recognised his potential. But I didn't care."
As of now, it is still unknown whether Lewis Hamilton actually demanded the veto, and if he did, whether Mercedes gave the nod to it.
But if the Silver Arrows did give Lewis such freedom, will we ever witness the Briton lining up alongside Max Verstappen or George Russell?
ADVERTISEMENT
Article continues below this ad