Eddie Irvine on Being Michael Schumacher's Teammate – "You Never Look Particularly Good"
Published 06/12/2021, 3:15 AM EDT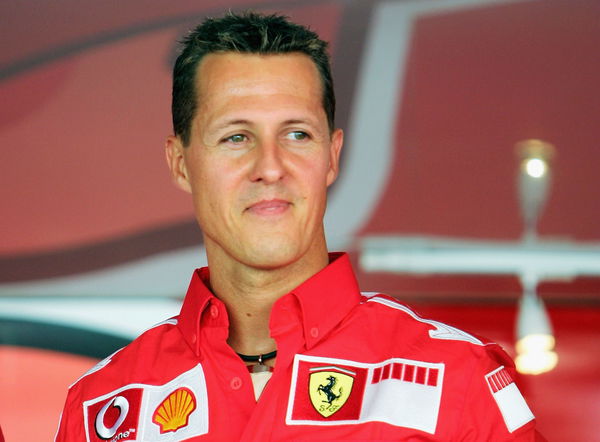 Michael Schumacher is one of the most decorated drivers in F1 history. During his career, the German won seven world championships, and raced for four different teams.
ADVERTISEMENT
Article continues below this ad
His most memorable years came with Scuderia Ferrari. Although the German won five of his seven world championships with the Italian outfit, he didn't win a title in the first four seasons with them. During this period, his teammate was Northern Irishman Eddie Irvine.
Recently, Irvine recalled his Ferrari days, and applauded his then teammate Schumacher's talents.
ADVERTISEMENT
Article continues below this ad
Eddie Irvine believes no one looks good when they go up against Michael Schumacher
The Northern Irishman raced with Schumacher for four seasons in Ferrari from 1996-1999. During his stint with Ferrari, he notched up all four of his career race wins, and 22 out of his 26 career podiums.
Although these stats are impressive, Schumacher's greatness often overshadows them. The Northern Irishman often played second fiddle to the German in Ferrari, an aspect which he opened up about recently.
He mentioned he was lucky to join Ferrari by the time the German was already considered special. Irvine said, "Obviously, you never look particularly good when you're up against someone like Michael Schumacher. But I was lucky in a way because by the time I got there, Schumacher was very much seen as special.
"The guys that Schumacher came against much earlier in his career got dumped because people didn't realise how good Michael was at that stage."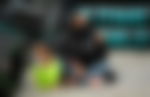 Having Schumacher as a teammate was amazing: Irvine
Although the Northern Irishman revealed the pressure that came with being Schumacher's teammate, he mentioned how it was an amazing experience for him.
ADVERTISEMENT
Article continues below this ad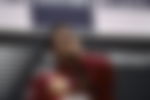 He mentioned how it was amazing to watch Schumacher at work, while believing he's the greatest driver ever. "Being Schumacher's teammate was amazing in one way because I got to work with who I still believe is the greatest driver of all time. He dominated his team-mates massively," said Irvine.
"Of course, he started to get older and wasn't quite as quick but in the early days it was amazing to watch a guy operate at such a high level. So from that point of view it was an honour."
ADVERTISEMENT
Article continues below this ad
Although Irvine didn't celebrate a world championship win with Schumacher, he still had the best seat to witness greatness. Irvine moved to Jaguar Racing in 2000, the same year Schumacher won his first world title with Ferrari, and his third career title.
WATCH STORY: Inside Michael Schumacher's Car Collection