Romain Grosjean Eyeing a "French Constructor" Amid Uncertainty Over F1 Seat
Published 10/09/2020, 9:22 AM EDT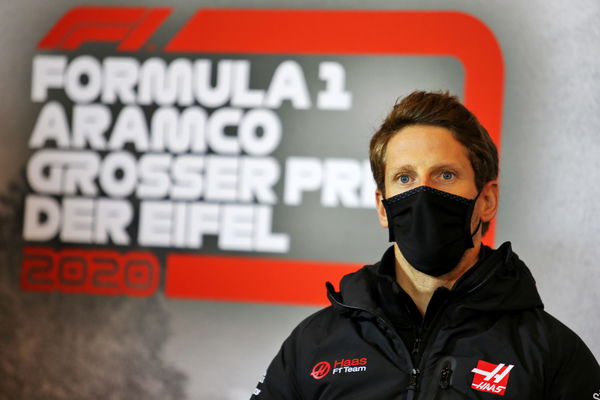 ---
---
The F1 season for 2021 is getting tough, the competition supreme, and the seats limited. With 10 drivers lined up for their seats for the next season, Haas is giving a tough time to Romain Grosjean. However, situations may not be as dire as they seem for the Frenchman.
ADVERTISEMENT
Article continues below this ad
Grosjean presently confirmed that he is aware of the threat to his seat. Honestly, he can't blame Haas either. After scoring almost nothing for the last two years, Grosjean had it coming.
Yet, he eyes the World Endurance Championship right now. The Hyperclass car concept left him fascinated, and thus he intends to get in touch with Peugeot.
ADVERTISEMENT
Article continues below this ad
"We will get in touch sometime, as this is a project I'm hugely interested in for the future; I hope with Hypercars, as many constructors as possible will come back and the endurance championship will enter another golden era," expressed the Frenchman.
"A French constructor at one of the greatest races in the world, for sure it's a nice project."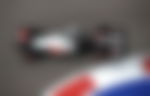 Grosjean is highly optimistic about the evolution of the endurance championship. He has already declared Le Mans as a target and will look forward to getting behind the wheel soon.
"Peugeot is coming, there's Toyota and, I hope, other constructors. It will once again be a thrilling race whose result you never know, even five minutes from the end," said Grosjean.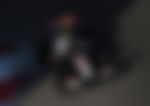 Romain Grosjean was aware of seat threat
ADVERTISEMENT
Article continues below this ad
Haas face a huge dilemma in finalizing their line up for 2021. From facing a scarcity, they now have an abundance. The racers are on an equal footing and this drags them deeper down the barrel of confusion. The competition is so tight that Grosjean knows he doesn't stand a chance.
"I think the maths are quite easy, there aren't many seats left; So in that aspect, there is a little bit less speculation, and also looking at other options as well outside of F1, to see what could be really tempting.
"I guess we will know soon enough for everyone, so luckily we don't have to answer that question any more in the future," declared the Frenchman as far as the ambiguities about his future are concerned.
ADVERTISEMENT
Article continues below this ad
There may be others who will have to opt for something outside of F1. With the new regulations set in, there will be no room for error; therefore, none of the team will take any chance on the tracks.