"I Hope That He's Forgiven Me"- Lewis Hamilton Reflects on Making the "Hardest Call" in His Career
Published 10/09/2020, 2:26 AM EDT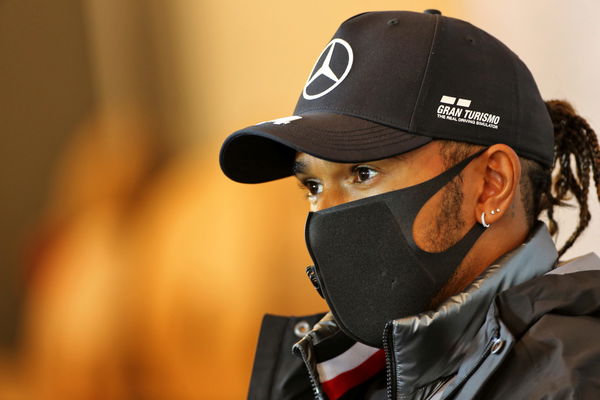 The 6-time World Champion, Lewis Hamilton, has had to work hard in making his mark in F1. And over the course of his stellar career, he has also been forced to make some difficult decisions and take a few risks.
One such decision was that of moving from McLaren to a new-generation Mercedes. Even in the late 2000s, McLaren were a massive force to reckon with and Mercedes were certainly not what they are today.
Only entering the sport as a constructor in 2010, after a gap of nearly 50 years, they were culminating many good things in their process. But by and large, no one knew how the entity would eventually turn out.
ADVERTISEMENT
Article continues below this ad
Lewis Hamilton wanted to be part of a 'growing phase' at Mercedes
Speaking in the pre-race press conference, Hamilton said, "At the time, it was one of the hardest decisions I had to make. Because without (McLaren) and without their support, along with Mercedes, I wouldn't have made it to Formula 1.
"My loyalty was to them (McLaren). But, at the time, I'd had to think what my future will hold and what I wanted to be a part of. And I wanted to be a part of a team that hadn't had that as much success."
Mercedes, of course, entered the sport as a full constructor in 2010, when they bought out Brawn GP. So naturally, success was not quite guaranteed at the time.
"It was in a growing phase, and I wanted to be a part of that growing journey. Building something relatively new and that was an exciting challenge. I didn't know how long it was going to be, till we got to winning ways.
"But I truly, truly believed we would get there at some stage. Calling my boss, calling Martin (Whitmarsh), was one of the hardest calls I've ever had to make. I hope that he's forgiven me by now, I think so"
"But ultimately, as you can see, it was the right decision," declared Hamilton.
ADVERTISEMENT
Article continues below this ad
The British driver had already made an impact with McLaren
2007 did not seem like a debut season for the then rookie talent, Lewis Hamilton. He had already announced his arrival in the sport, finishing second behind Ferrari's Kimi Raikkonen in the Drivers' Championship standings.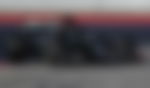 And for those who billed Hamilton a one-season wonder, he silenced them all and how! He went on to win the 2008 World Drivers' title in dramatic style in the Brazilian GP, beating Felipe Massa to the championship by a hair's length.
ADVERTISEMENT
Article continues below this ad
There will be a long-standing debate of whether Hamilton would have been this successful without Mercedes. But, the fact of the matter is that he took the risk to reap the rewards.