Mercedes Taking Extreme Measures to Protect Hamilton and Bottas Following COVID Scare
Published 10/10/2020, 3:49 AM EDT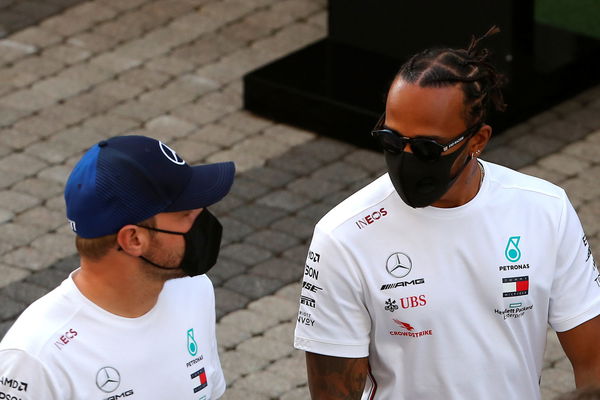 ---
---
Earlier this week, Mercedes announced that two of their members had tested positive for COVID-19 and they were forced to conduct a second round of testing to a few other members.
ADVERTISEMENT
Article continues below this ad
During the press conference, Toto Wolff revealed that both the drivers are living like "Hermits" at the moment with no physical contact with any of their team members.
The interviewer asked Toto about the measures that Mercedes had taken in a bid to ensure the drivers' safety against the virus. "Obviously, the drivers are the most restricted of the whole group, the whole team.
ADVERTISEMENT
Article continues below this ad
"Certainly not a great situation for them because you almost need to live like a Hermit. And that's what they are doing," Toto said.
Toto also opened up about the restrictions that have been imposed on their drivers. "They are at home, they are not going out for dinners. They are not meeting any other people," Toto said.
"Within the team, we do debriefs via Zoom or Microsoft Teams. They are not sitting with engineers. They are sitting in their own rooms. And we are avoiding as much as possible any personal contact with them.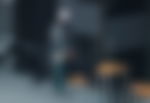 "And we try to do it as literally stepping into the car and keeping their distance as we belt them in and then drive. Because, as you say, that is really critical for the championship, if you miss a race or two.
"So, unfortunately for them, they need to live a life that is a bit secluded. But we think the decisions we have taken are good and protect them."
Mercedes will most likely keep a close watch on further developments over the weekend. The team will be hoping that the present situation does not escalate and end up giving them a massive headache.
Toto Wolff Confident the Positive Tests will not Disrupt Mercedes' Performance On-Track
Earlier this week only one member was tested positive and was quarantined. Mercedes did a second round of tests to all the members who were in proximity to the affected person. In doing so, another member also ended up testing positive for the virus. Hence, the entire Mercedes team were under tremendous pressure.
During the interview, Wolff was confident that the situation was under control inside the Mercedes' garage. "Well, every loss of an important member in the garage affects the race.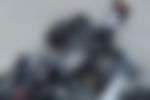 "But I think we have got it under control by having back up at Brackley and they came. In that respect, I think we should be in control of that situation," the Austrian said.
ADVERTISEMENT
Article continues below this ad
Ever since Racing Point's Sergio Perez tested positive, the other teams have been extremely cautious with their drivers. Considering the quarantine rules, a driver misses out up to two race weekends if he tests positive for the virus.
Especially for drivers like Lewis Hamilton or Valtteri Bottas, who are fighting for the Championship at the moment, it could take a heavy toll on their chances of winning the title this year.
ADVERTISEMENT
Article continues below this ad