Nico Hulkenberg Gave Racing Point F1 "Invaluable" Advice After First Super-Sub Stint
Published 10/13/2020, 5:21 AM EDT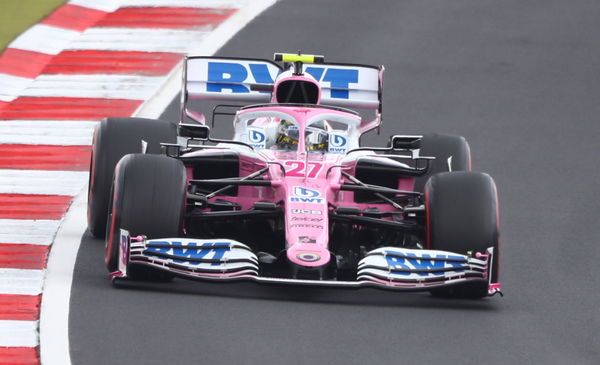 ---
---
What started off as a weekend of uncertainty, turned into a weekend of joy for Nico Hulkenberg and Racing Point. The team leading the charge for P3 in the Constructors' Standings saw both their drivers achieve points finishes in the Eifel GP.
ADVERTISEMENT
Article continues below this ad
Nico Hulkenberg, who was called up to lead the charge after Lance Stroll was taken ill, proved that he was much more than just a stand-in.
The Racing Point cars have gone from strength to strength this season, and on the back of the latest upgrades, the results were there for all to see. But apparently, one person had a direct influence on these changes and it was not Perez or Stroll.
ADVERTISEMENT
Article continues below this ad
Racing Point upgrades a 'direct result' of Nico Hulkenberg's feedback
It was, in fact, Nico Hulkenberg's words of wisdom that saw the team develop those helpful upgrades. The former Renault racer last drove for Racing Point at Silverstone, when Sergio Perez was affected by COVID-19 and missed a few races.
Speaking in an interview, the team's technical director Andrew Green stated, "It's interesting, his feedback.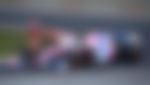 "Because some of the developments that we put on the car were as a direct result of his feedback in Silverstone. So his feedback after the race today was very interesting, very intriguing."
"So he needed time in the car, which is what he didn't have. But by the end of the race, he had plenty of time in the car and his feedback was invaluable."
After a smash-and-grab qualifying session, Hulkenberg started off at the back of the grid in P20. But with the car performing well and Nico driving exquisitely, the German finished an impressive P8.
The team did not expect Nico Hulkenberg to race for them again
Those planned upgrades also benefitted Sergio Perez, who himself secured a P4 in the race. 'Checo' finished only a few seconds behind third-placed Daniel Ricciardo.
ADVERTISEMENT
Article continues below this ad
However, the team did not expect Hulkenberg to drive for them again when Perez was back. But such is the nature of the sport that reunions can often happen in the most unexpected of ways.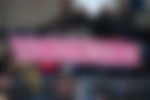 "He mentioned things that he had [wanted to be] changed in the car. And we made those changes after Silverstone, not expecting him ever to get back in the car again and drive it.
ADVERTISEMENT
Article continues below this ad
"But lo and behold he does and we get the feedback about the developments we made on the car. So that was really interesting and really important."
Racing Point are still third in the standings after the Eifel GP. But Mclaren and Renault are bringing the heat; with just six points separating the three teams now the race for third is getting on swimmingly.