Emilia Romagna GP: Bottas Insists Mercedes' F1 Dominance Is Over
Published 04/15/2021, 10:20 AM EDT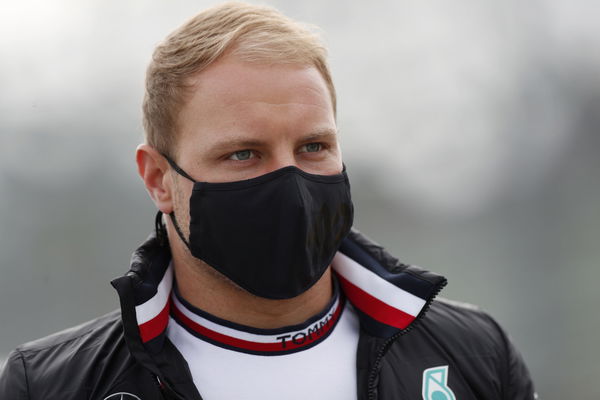 ---
---
Over the past few years, fans have witnessed the Mercedes F1 team constantly leading the pack throughout a race, or even entire seasons. Well, there's finally good news for the ones who've been wishing for interesting battles at the top of the field.
ADVERTISEMENT
Article continues below this ad
Mercedes' Valtteri Bottas hinted that the Silver Arrows' blazing run of form could finally come to an end by this season. The Finn affirmed that Mercedes are no longer the dominant racing team, as Red Bull have finally arrived to give their rivals a hard time on the track.
What did Valtteri Bottas say?
ADVERTISEMENT
Article continues below this ad
During the Imola pre-race press conference, Bottas was asked whether his team has any chances of dominating the pack amid the threat from Red Bull.
"I think dominating a Grand Prix this year could be difficult seeing the starting point, but you never know. Earlier, we've only seen cars on one track," he said.
"We've seen quite big swings in performance, track to track. So, yeah. You never know. But I can't see anyone really dominating this year."
When Mercedes fired up their 2021 challenger, W12, in Bahrain, the entire F1 paddock expected the car to be slow through testing. And that's exactly how it turned out.
However, there was a twist in the tale; Mercedes were never sandbagging but were actually struggling to find the pace. Their considerable drop in pace was evident throughout the weekend under the lights in Bahrain.
Subsequently, Red Bull tried their best to overpower their rivals to secure their first season-opening race win since 2011, only to be stopped by the seven-time world champion, Lewis Hamilton.
What to expect from Mercedes and Red Bull at the Emilia-Romagna GP
It is widely known that Bahrain GP is one of the strongest suits for Mercedes. Hence, looking at the way the Stuttgart outfit struggled at a circuit that was once their most favorite, things are looking pretty bad for them amid the approaching weekend in Imola.
ADVERTISEMENT
Article continues below this ad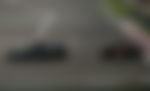 Yes, Mercedes did win in Imola last year, but one must also consider the fact that Red Bull were hit by reliability issues and weren't particularly slow. Hence, this year, with the strong showing in Bahrain, Red Bull will be holding the upper hand in the battle.
Max Verstappen, in specific, will be aching to get his redemption on his rival, Hamilton. Furthermore, the aspect of weather could also add some spice to this already intense battle.
ADVERTISEMENT
Article continues below this ad
Overall, amid gloomy weather predictions for Sunday, which of the wet circuit maestros, Hamilton and Verstappen, will get their nose ahead?