Emilia Romagna GP: Mazepin Annoyed by Mick Schumacher's F1 Lap Times at Imola
Published 04/17/2021, 3:16 AM EDT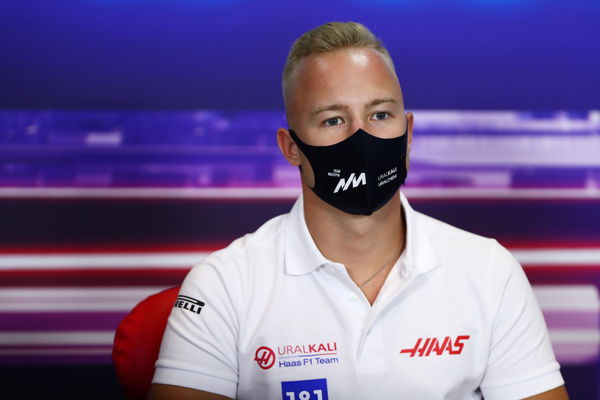 ---
---
Nikita Mazepin didn't have the best time around the track during the practice sessions on Friday. He spun out during FP1 and was not happy, to say the least, that his teammate, Mick Schumacher, performed better than him during FP2 on Friday.
ADVERTISEMENT
Article continues below this ad
In the first practice session of the day, the Russian driver spun and crashed near the pit entry but managed to put in a lap time of 1:18.832. Then, in FP2, Mazepin was at bottom of the ladder with a lap time of  1:17.857.
His teammate Mick performed worse in FP1, with a lap time of 1:19.480. However, he managed to pull up his socks and outperform Mazepin in FP2, setting a lap time of 1:17.350.
ADVERTISEMENT
Article continues below this ad
Nikita Mazepin doesn't want to talk about Mick Schumacher
During the second practice session on Friday, Mazepin's engineer told him about Schumi's timings, asking the Russian to try to improve his own. However, Nikita did not want to talk about that.
He said, "let's talk about it after the run."
Haas boss stated that Mazepin is trying too hard
Imola was Nikita's chance at redemption after a horrible weekend in Bahrain. However, in the first practice session, he spun and crashed into the wall near the pit entry. His boss, Guenther Steiner, believes that the Russian should know when he has hit his limit and not push too hard.
ADVERTISEMENT
Article continues below this ad
After FP1, Steiner commented, "I mean at some stage they need to be reduced but he's trying very hard and I guess he's trying sometimes a little bit too hard but he needs to find that limit."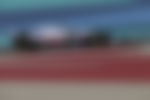 "That's for him to find, and as for him to find we can help him doing that. It's one of those things I've said before: Learning is painful, it comes with pain and at some stage that will hopefully stop, and he'll be in a good place," he concluded.
ADVERTISEMENT
Article continues below this ad
The qualifying round that will set the grid for tomorrow's race begins today. Haas and Mazepin will do the best they can to make sure they can minimize the errors and extract the most out of the car. The team hope to do a better job and maybe score some points.