Emilia Romagna GP: Nikita Mazepin Suffers Embarrassing Spin In FP1 at Imola
Published 04/16/2021, 7:34 AM EDT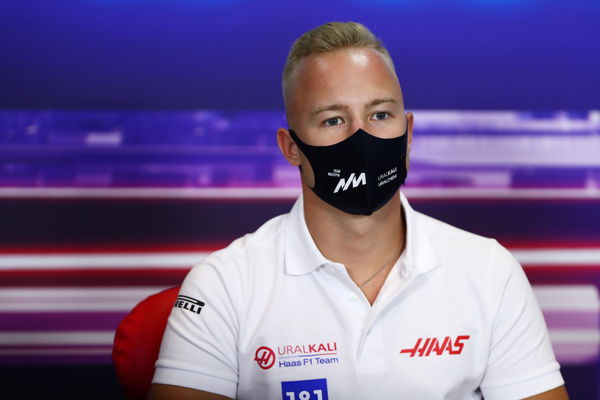 ---
---
Nikita Mazepin lost control twice during the last racing weekend in Bahrain. During the qualifying session, he spun a few times with the big error coming at turn one of the circuit. The Haas F1 driver was sure to redeem himself of the race day.
ADVERTISEMENT
Article continues below this ad
However, Mazepin ended up retiring at the end of turn 1 as he lost control of his Haas during the first lap of the race. As the Imola weekend kicked off, the Haas driver was involved in an unfortunate incident once again as he spun at the last corner before entering the pit lane that led to a red flag stopping the session.
ADVERTISEMENT
Article continues below this ad
The Haas driver was on his way to the pit lane but overshot the curve and went over to the gravel. His rear lost control, leading to a spin right outside the pit lane entry leading to a red flag.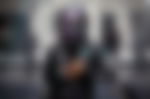 Nikita Mazepin opens up about Bahrain GP retirement
The Haas driver had one of the worst possible debuts a Formula 1 driver could have. A retirement in the first lap of your first Formula 1 race is certainly not easy to deal with. Nikita Mazepin opened up about his incident in a recent interview.
"[I'm] over it. Things happened very quickly and the moment when I realised where I ended up, which was in the wall, was a very painful one," said the Haas F1 driver.
However, the Russian explained that there are a lot of races this season and he hopes to display his skills this year. The incident during free practice at Imola will be hard. Social media is also tough on the Haas driver because of all the controversy surrounding the driver.
ADVERTISEMENT
Article continues below this ad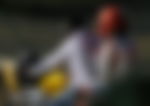 However, he is working hard towards not focusing on the negativity. "You obviously have your ups, you have your downs, and it's important to get as much knowledge from the bad experience as possible."
"But then don't drag the negativity with you because that will leave you in the place where you were, when you're trying to move on," he explained.
ADVERTISEMENT
Article continues below this ad
The rest of the practice session will be very important for Mazepin to understand the car and qualify higher on the grid tomorrow. Do you believe the Haas F1 driver will get a control of the car and finish his race this Sunday?
Trending Stories