Lewis Hamilton Makes an Incredibly Bold Claim Following Mercedes' 7th Championship
Published 11/06/2020, 2:26 AM EST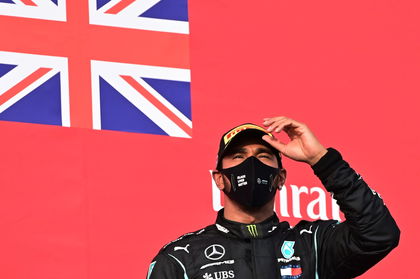 ---
---
Lewis Hamilton and Valtteri Bottas' 1-2 finish in Imola was historical for Formula One considering how Mercedes clinched their 7th Constructors' Championship title on the trot. And with it, they one-upped the previous record holders, Scuderia Ferrari, with 6.
ADVERTISEMENT
Article continues below this ad
Mercedes have utterly dominated the hybrid engine era, winning every single Constructors and Drivers' Championship is a testament to the same. What's more, the 1-2 finish at Imola also made sure that only a Mercedes driver will win the championship this year.
Lewis Hamilton has won 5 title championships with Mercedes and appears to be on his way to clinch #7. Meanwhile, he was reported hailing the team for consistently dominating in Formula 1.
ADVERTISEMENT
Article continues below this ad
Lewis Hamilton claimed that the car is the best Formula 1 has ever seen. He said, "The whole car collectively, for sure, is the best car that we've built. I think probably it will be the best car that we'll ever have, I think, probably in the sport."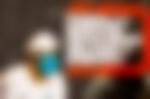 Lewis Hamilton on the reasons behind Mercedes' steady growth
Lewis Hamilton looked back at the time he spent with Mercedes and explained the reason behind their consistent and unmatched performance. He also mentioned that the achievements are made possible by a remarkable and motivated team.
He said, "What we have done is no coincidence. Valtteri (Bottas) and I are just a part of this incredible chain of people who are collectively working and all rowing in the same direction.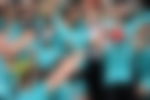 "The team has managed to set a record of winning titles every year since 2014. "People will probably want to understand how we do it and I think it's just continuing to set ridiculously high goals every year," the champion added.
Lewis recalled that when he joined the team back in 2013, he was not heard enough. However, he acknowledged that since then, they have grown and matured together.
ADVERTISEMENT
Article continues below this ad
He recalled, "When it comes to the car, I remember we sat down in 2013 [when Hamilton joined] and I would always sit and speak to the guys on aero and talk about where our target is.
"There would be a dot and I'd say 'well move that even higher'. And they were like, 'yeah you're right, let's move it higher."
The team has continued to raise the bar higher with each passing year. Meanwhile, other teams have fallen behind because the standards that they have set are so far out of reach.
ADVERTISEMENT
Article continues below this ad