Max Verstappen Explains Where Red Bull Are Losing Out to Mercedes
Published 11/01/2020, 3:10 AM EST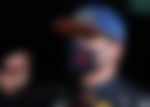 ---
---
Max Verstappen has proved to be the sole racer this season who has challenged the silver arrows. He has consistently been pushing for splitting the Mercedes' and succeeded a few times.
ADVERTISEMENT
Article continues below this ad
Although, the Red Bull driver has only managed to win one race this season. He has continuously been closing the gap to the Silver Arrows.
Verstappen was recently reported saying that they are not fast enough on the straights at some circuits. As a result, they are losing more time to their rivals.
ADVERTISEMENT
Article continues below this ad
He said, "Where you are, for example, clipping a lot, it seems like we are a bit more prone to that. So, of course, you lose a bit more lap time on the straights."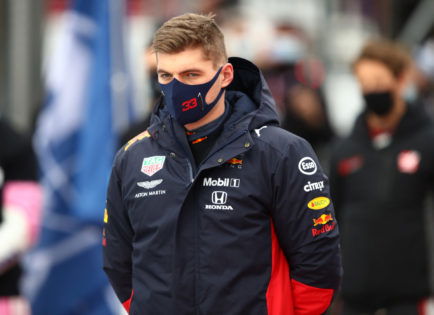 Max Verstappen believes the car is less competitive at some races
Verstappen stated that last year Red Bull would gain a bit over qualifying during the race. Although, he expressed that unfortunately for Red Bull, this year it's been exactly the opposite at some tracks.
He said, "It seems like maybe now qualifying [is] a little bit better and then in the race, we struggle a bit more with that. But it's not every track"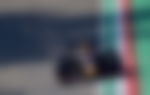 Verstappen explained that the car was very competitive at Nurburgring.
He explained, " It was just a few corners where it seemed like it was struggling a bit and that's why Lewis was just opening the gap on me."
Max, in his Red Bull, got within two-tenths of a second of the Mercedes in Nurburgring. He displayed one of their strongest performances over a lap this season. However, Verstappen finished around 35 seconds behind Hamilton at Portimao.
He explained that the last race wasn't a trend. He was on a different strategy; the first lap was not helpful and the tarmac was also adding to their struggle.
He clarified, "It seems like we don't have the same amount of release, at least on the straights, so we'll have to work harder to try and improve that."
ADVERTISEMENT
Article continues below this ad
On Honda, Verstappen opined that they have done a great job with the engine. He said, "They are very, very motivated and they will never give up and I like that mentality."
Unfortunately, Honda has announced that they'll be leaving Formula 1 at the end of next year. Red Bull had a falling out with Renault last time around, and there are only a handful of engine suppliers left on the grid.
It is pertinent to notice that a good power unit will go a long way into closing the gap with Mercedes. It might even give them back the time they're losing on the straights next season.
ADVERTISEMENT
Article continues below this ad