Max Verstappen: Red Bull's Wet Weather F1 Gains a 'Surprise'
Published 04/20/2021, 2:34 AM EDT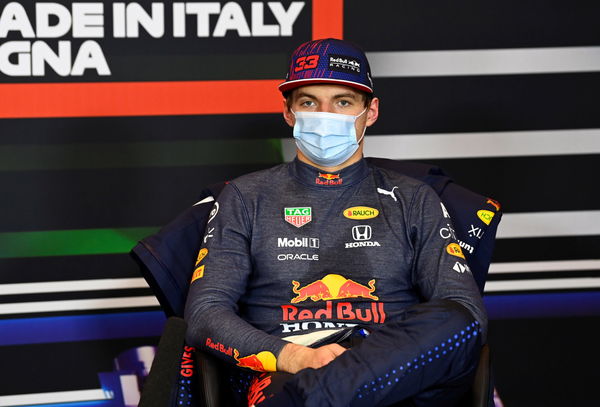 At the Emilia Romagna Grand Prix, Max Verstappen triumphed over Lewis Hamilton. The weather also played a big role and turned the race into a lottery, but the Dutchman prevailed. Speaking after the race in the press conference, the 23-year-old was thrilled that he was able to snatch a win in the wet.
ADVERTISEMENT
Article continues below this ad
Verstappen said, "Yeah, it's never easy a race like this; it's quite stressful out there to make the right calls. The key, I think, was to have that good launch, which was also a bit of a surprise to me! After last year, where we always struggled in the wet, over the winter and the beginning of the year we definitely made some improvements with that and today it was very good.
"But then after that, to make the right call from intermediate to slick tyres was not easy."
ADVERTISEMENT
Article continues below this ad
What else did Max Verstappen say about his race?
ADVERTISEMENT
Article continues below this ad
The Red Bull driver noted that a few of his rivals put on slicks tires. Unfortunately for them, the gamble did not pay off, and they were struggling a lot. However, the intermediate tires were not as effective either. As a result, every driver kept sliding around and had to really fight their cars.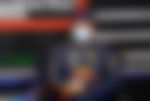 Max Verstappen admitted that he had to be so pinpoint accurate, that a few centimetres off line could spell disaster. But once he and everyone else slipped on the slick tires, all was fine. From that point onwards, he simply rocketed off into the distance and nobody could catch him. Lewis Hamilton tried his hardest during his comeback drive but he race out of time.
ADVERTISEMENT
Article continues below this ad
Unfortunately for him, the red flag that came out because of a lot of debris scattered around Turn 2 canceled out his advantage after he and teammate Sergio Perez got good starts. Later on, in the safety car period, Verstappen had a big moment and nearly spun. Nevertheless, the Dutchman lived to fight on and dominated the rest of the proceedings.