"No One's Below" Toto Wolff in Mercedes F1 – Lewis Hamilton
Published 11/02/2020, 3:20 AM EST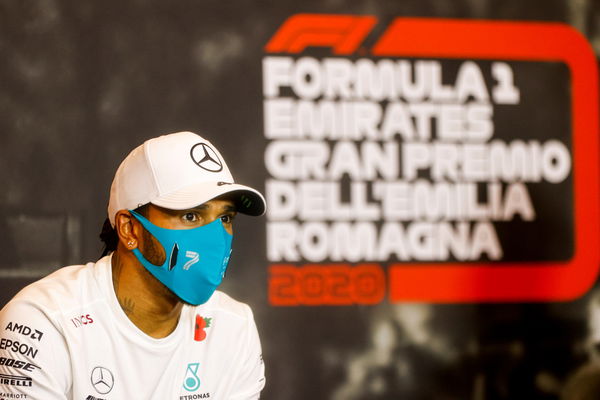 ---
---
A 1-2 finish by Lewis Hamilton and Valtteri Bottas respectively ensured Mercedes their seventh consecutive Constructors' title at Imola GP. In doing so, they smashed Ferrari's record of six consecutive titles.
ADVERTISEMENT
Article continues below this ad
Lewis Hamilton was visibly proud of the team post-Imola GP and was full of praises for the team in the pit and back at the factory. He pointed out the hard work everyone has put in to make this possible.
In the post-race interview, he went on to explain that Mercedes can keep doing this if they wanted to. He was clear that the team and himself are looking forward to taking the challenges head-on.
ADVERTISEMENT
Article continues below this ad
In the FIA post-race conference, Lewis Hamilton sang praises of Mercedes boss Toto Wolff and his leadership skills.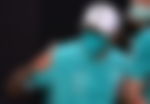 Lewis Hamilton explains how Toto Wolff is a great leader
During the interview, Lewis Hamilton admitted that he was a little surprise when he did not see Toto Wolff at the podium. However, Lewis acknowledged that it was a mark of a true leader to put the team first.
He said, "I think whilst it would have been nice for him to be up there with us, I think that's a real showing of a leader.
"He's not trying to be at the front of every photo. He's not trying to claim anything. He puts the team first," Lewis further added.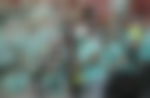 Lewis claimed, that in his view, Toto Wolff is the best leader there. He further clarified that the team's performance under Wolff speaks for the amazing job he has done.
Lewis expressed, "I think it's his mentality, the balance of drive, compassion, understanding and ego. All of them come together to create the best boss you could have."
ADVERTISEMENT
Article continues below this ad
Lewis further stated the personal touch that Wolff puts in his leadership position. He stated that Wolff really does care about how everyone is doing.
Lewis concluded by saying, "He's a great guy and I feel privileged to have him as our leader. We wouldn't have been able to do this without his guidance."
Toto Wolff's guidance has been absolutely essential to Mercedes' domination during the hybrid era. However, there are some speculations over his contract as team principal next year. If Wolff decides to stay away from the paddock, it will be interesting to see how Mercedes performs without him.
ADVERTISEMENT
Article continues below this ad