Toto Wolff Has Decided On His Replacement Amid Speculation Over Mercedes Future
Published 11/01/2020, 11:06 AM EST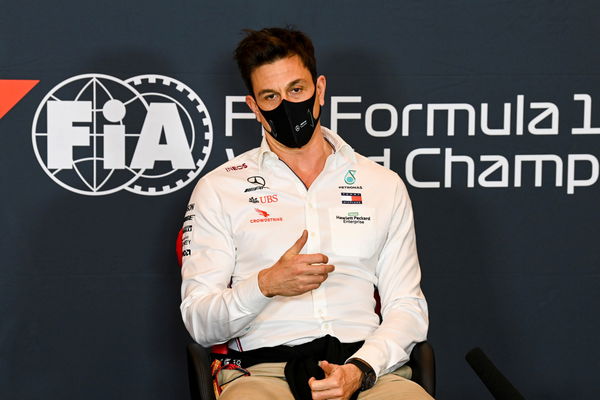 ---
---
Under the sunny skies at Imola, Mercedes officially sealed their seventh straight Constructors' title. Lewis Hamilton and Valtteri Bottas faced a couple of hurdles along their way. But ultimately, they were easily in front of the rest of the grid.
ADVERTISEMENT
Article continues below this ad
This dominance from Mercedes has been a trend for quite some time now. And one of the major reasons behind this incredible achievement, is their team principal Toto Wolff.
His guidance has been absolutely instrumental in guiding Mercedes to the commanding juggernaut they are today. But amid speculation over his contract for next season, will he stay on as team principal?
ADVERTISEMENT
Article continues below this ad
Mercedes boss Toto Wolff has a replacement in mind
One of the more influential figures in the paddock, Wolff has been appreciated for his demeanor. And his hunger and desire for success, has motivated the team to reach new heights of excellence.
But, Wolff had earlier expressed, that the responsibility of managing over 2000 people at Mercedes needed to be split. And that the role of a team principal had become a little redundant in recent times.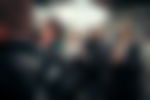 Wolff is quoted as saying, "What I said is that, I believe everybody has a shelf life in a role. I haven't come to the end of mine, I think I can still contribute. But I need to think about the future also going forward."
"And bringing somebody up, developing him doing this role is something that is a fantastic challenge for me. That will be one of the next chapters, but you will see me around for a while," When asked whether he had decided on his successor, he responded, "I have, but I can't tell you."
Lewis Hamilton believes Wolff will find the 'right people'
The six-time World Champion currently has no information of who would take the leadership seat next season. However, he does believe that Wolff will choose a responsible person to lead the team going forward.
ADVERTISEMENT
Article continues below this ad
"I don't know who would replace [him] but he is a leader. He's not going to put anyone that's not going to be able to do the job, not going to be up to it, who's not going to be geared up. He will find the right people." said Hamilton.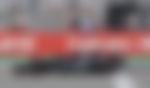 This news, if it does turn out to be true, would be bit of a dampener on Mercedes' special day. The team are today celebrating a milestone, which has now seen them win seven consecutive Constructors' titles.
ADVERTISEMENT
Article continues below this ad
As the new season draws closer, it will interest to see if Toto Wolff would still be at the paddock in the capacity of a team principal next year. And if he is not, then it will just not be the same without him for Mercedes.