Emilia Romagna Grand Prix: Why Did F1 Stop Racing at Imola?
Published 04/01/2021, 12:35 AM EDT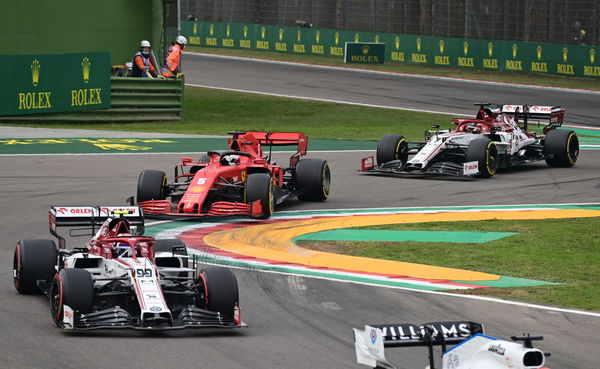 In 2020, the Autodromo Internazionale Enzo e Dino Ferrari made its return to the Formula 1 calendar for the first time since 2006. Imola, as it is popularly known, made its glorious return as the Emilia Romagna Grand Prix in the 2020 season. Now, the race is back once again in 2021 at the iconic circuit.
ADVERTISEMENT
Article continues below this ad
However, it does beg the question, why was the Imola GP absent from the F1 calendar for so long?
Apparently, the primary reason was that F1 wanted to accommodate the Belgian Grand Prix at Spa Francorchamps. Since then, the sport never managed to find a slot to slip the Imola race seamlessly. As a result, it dropped off the F1 map for the next 14 years.
ADVERTISEMENT
Article continues below this ad
The Imola circuit was a true old-school circuit and one of the most popular, but it did not meet the FIA standards for a fairly long time. However, once it underwent major renovation, it finally received approval to host a Formula 1 race. Admittedly, many thought that Imola's chances of returning were slim, because F1 was still expanding its empire.
Another reason behind its absence could be because it could not afford to pay the hosting fee. Luckily, the circuit returned to the calendar in 2020, with Lewis Hamilton winning the Grand Prix.
ADVERTISEMENT
Article continues below this ad
Many were excited for Imola's return to Formula 1 in 2020
The iconic circuit has hosted F1 races for 14 years, 15 if we include the 2020 season. Now, the circuit has been bumped up the order to second. Last year, Imola was placed near the middle of the calendar, but this year it is the second race of the season. After its exciting return, many drivers and fans are excited to go back to Imola once again. Despite its bad reputation, after the tragic passing of Ayrton Senna and Roland Ratzenberger, many fans still love the track.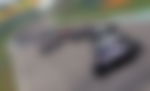 Last year was a treat for Italian fans, as Imola joined Monza and Mugello on the calendar. In other words, there were three Italian rounds in the 2020 Formula One world championship. This year, there is no Mugello, barring something dramatic like a last-minute addition or drop off from the 2021 F1 calendar.
ADVERTISEMENT
Article continues below this ad