Williams F1 Confirm 2021 Driver Lineup Ending Perez Speculation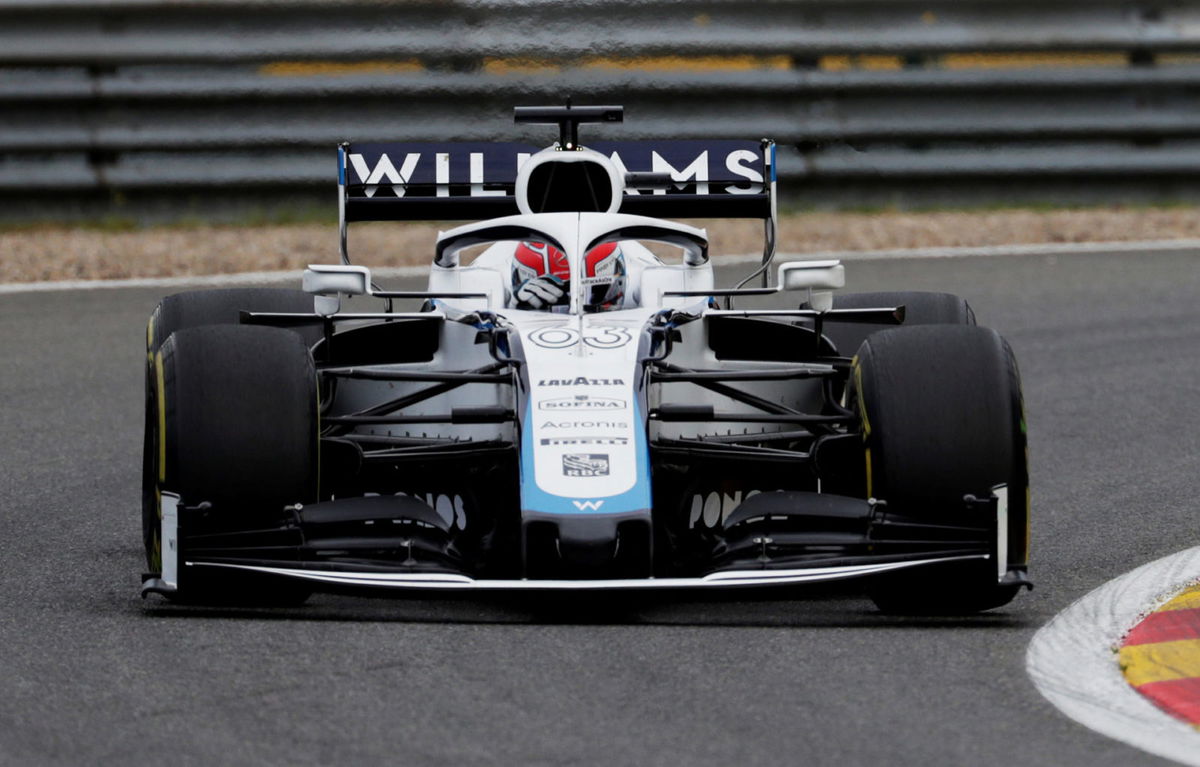 Williams F1 have now officially confirmed that George Russell and Nicholas Latifi will stay with the team for next year. That will be music to the ears of many fans of the Grove-based outfit who were against Russell's axing.
The aforementioned news was confirmed at the press conference preceding this weekend's Emilia Romagna Grand Prix.
A report from BBC's Jennie Gow said, "Williams confirm George Russell and Nicholas Latifi will stay with the team and race for them next year."
Williams confirm @NicholasLatifi and @GeorgeRussell63 will stay with the team and race for them next year. #F1

— Jennie Gow (@JennieGow) October 30, 2020
Although Williams F1 had confirmed its driver lineup back in July, that was under the old management. After that, once new owners Dorilton Capital took over, there have been rumors that they were on the lookout for Sergio Perez to replace Russell.
The reason for this was the significant financial boost that Perez would bring with himself. This money from the Mexican's camp could help the team develop a better car in order to rise back to their former glory. However, they have changed their minds now and that will only be cause for relief for Russell. Despite not scoring a point, the Briton has managed to put the lackluster W11 into Q2 on a regular basis.
This confirmation can be seen as a reward for Russell's performance. It would only motivate him further, coming to the tail end of the season.
What did George Russell have to say?
Last week, Russell had commented on the speculation himself. He had reiterated the fact that he was already signed up for next season and that he was confident that no last minute changes would take place.
Also Read: Perez "Camp" Creating Williams Rumors to Pressure Red Bull F1 : Russell
Following the reconfirmation, he said, "It's always nice to have stability, it's never nice to hear any speculation that you job is up for grabs."
With his on track performances, Russell definitely gave Williams food for thought. After all, in 33 races he has never once been out-qualified by his teammate. He said, "I was confident in what I could perform on track and ultimately I had to do the talking on the track and I was confident nothing would change heading into 2021 with all the speculation going around. I'm definitely happy and pleased to continue on this journey."
What did the Williams F1 boss have to say?
At last weekend's press conference, Simon Roberts, Williams' acting team principal, had added fuel to the Perez speculation by failing to confirm or deny the rumors. Now, following the confirmation, he admitted to his mistake. He said, "I probably caused some confusion last week. I'm sorry about that. Nothing's changed and this is our driver lineup for this year and next year. We're very happy with them and we look forward to continuing to work with them."
Could this confirmation boost both the drivers' morale? Can they finally open their tally for the season this Sunday? We shall soon find out.