Mercedes Facing Engine Problems Confirmed, as Lewis Hamilton Endures Restrictive Running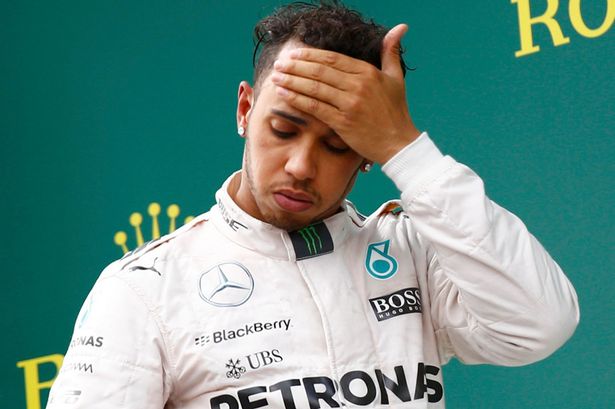 Lewis Hamilton stopped on the track during the fifth day of testing with what seems to be a power unit issue. The incident resulted in the 3rd red flag of the day. Hamilton started his run after the first hour of the afternoon session at the Circuit de Catalunya. And completed 14 laps before grinding to a halt out on the track.
Hamilton had set the twelfth quickest time, in front of just Alex Albon. There have been a few issues with the Mercedes power units in Barcelona in the course of the last fortnight, with Williams F1 facing a few issues yesterday.
Track conditions were a difficult factor for many drivers throughout the day, most notably Max Verstappen's spin in his Red Bull towards the end of the afternoon session.
Read More: Max Verstappen Takes Blame for Spin At Turn 5 In Pre Season F1 Testing
🚩 RED FLAG 🚩

Lewis Hamilton's Mercedes grinds to a halt during #F1Testing #F1 pic.twitter.com/fX5o6jU5ma

— Formula 1 (@F1) February 27, 2020
2020 holds the opportunity for Hamilton to equal Michael Schumacher's record of seven F1 world titles. The Silver Arrows have shown extraordinary performance in past along with high reliability. He's the crowd favorite for the title this year but Mercedes will need to avoid such issues to be able to fend off the likes of Ferrari and Red Bull.
Car Felt Different From Last Week Says, Lewis Hamilton
UPDATE: @LewisHamilton stopped on track due to an oil pressure anomaly, which made the engine shut down as a precautionary measure.

We will keep investigating further but unfortunately that concludes our running for the day #F1Testing pic.twitter.com/sOeumgFjTq

— Mercedes-AMG F1 (@MercedesAMGF1) February 27, 2020
Hamilton talked to the media yesterday after the first day of 2nd pre-season testing. He said that the car feels different from the last week because of some car set-up, tires and aero changes.
"The car didn't quite feel as good as the first week, but I'm sure that will change as the test progresses and the track conditions improve."
"We are trying to continue increasing our mileage and our understanding of this car. We got some subtle changes with car set-up, the tires, and the aerodynamic package."