Lewis Hamilton Teases His F1 Esports Debut on Social Media
Published 04/20/2020, 12:02 PM EDT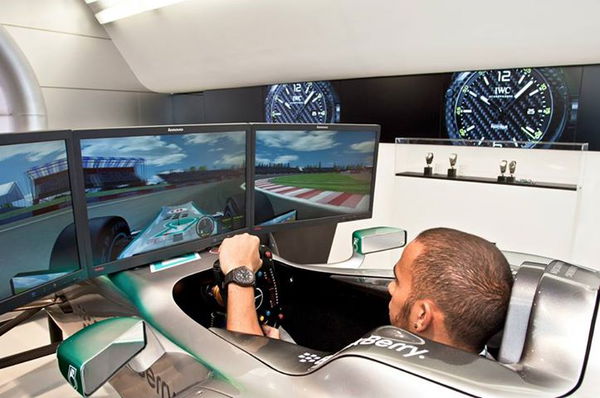 ---
---
Lewis Hamilton is finally going to be racing in F1 Esports. He posted a picture of his brand new sim racing set up in his Instagram story. The Ace driver will be racing in some Gran Tourismo Sports event soon.
ADVERTISEMENT
Article continues below this ad
With F1 Esports viewership at an all-time high, Lewis is the latest entrant in the long list of drivers racing in Esports. Last week, Lewis's long time championship rival Sebastian Vettel also made a statement on his Esports debut. Seb said that he just got his sim racing set up and will start playing soon.
Multiple current F1 drivers like Max Verstappen, Charles Leclerc, Lando Norris and George Russell are already racing in one Esports league or another. Notably, Leclerc has been dominating the F1 Virtual GPs whereas Verstappen refrains from the F1 2019 based league.
ADVERTISEMENT
Article continues below this ad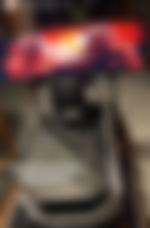 Lewis Hamilton has been with Grand Tourismo since 2017
The Mercedes F1 driver has been associated with the Grand Tourismo racing game since 2017. The 'Grand Tourismo Sport' game featured Lewis as a mentor and a 'Maestro'. A virtual character of Lewis guides the players throughout the game.
In an interview Lewis said, "I have been playing Gran Turismo since I was a child. So to actually be part of the gameplay design has been an incredible experience."
ADVERTISEMENT
Article continues below this ad
The company also released a "Lewis Hamilton and Gran Tourismo Sport- Introduction" to commemorate the game's partnership with Hamilton. The description reads, "Lewis will reveal his driving philosophy, techniques, and his way of life. Game will feature his driving images and interviews for the players of Gran Turismo Sport. His driving footage, theories, and episodes will provide valuable advice to many players who strive to be just as fast and strong as the Maestro himself"
Lewis' long time relationship with Gran Tourismo is the reason the British star stays away from the F1 Official Virtual GPs which run on F1 2019 game.
ADVERTISEMENT
Article continues below this ad