Esteban Ocon '200% More Attentive' While Dealing With Nikita Mazepin on Track
Published 05/12/2021, 1:16 PM EDT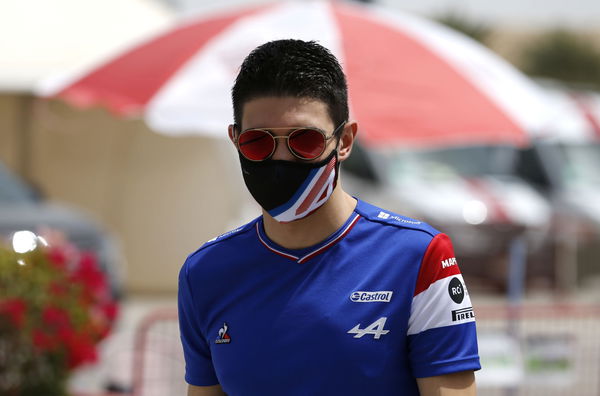 ---
---
Russian driver Nikita Mazepin has steadily built up a reputation for himself. The Haas F1 driver has often annoyed several of his contemporaries on the racetrack. In light of this, Alpine Racing driver Esteban Ocon confessed that he is "afraid" of what Nikita Mazepin might do next.
ADVERTISEMENT
Article continues below this ad
When he made his F1 debut, Mazepin had already sullied his reputation with some questionable social media content. Sadly for him, his on-track actions in the last 4 races have done little to endear him to fans or rivals.
In these past few races, the Haas F1 driver has managed to impede a number of drivers in practice or qualifying. The latest incident saw him ignore blue flags during the Spanish Grand Prix, prompting Mercedes to complain to the FIA.
ADVERTISEMENT
Article continues below this ad
Now, Ocon has confessed that he has to look over his shoulder when near Mazepin. He said, "Am I afraid of him? Yes, yes. When we cross paths on the track, I act 200 percent more attentively with him than with any other driver."
Will Nikita Mazepin face any consequences?
The Russian driver has already picked up to two penalty points in 4 races. If he notches up 10 more within a span of 12 months, he will be slapped with a one-race ban.
The first penalty point came at the Portuguese GP for blocking Sergio Perez, while the second came in Spain for blocking Lando Norris.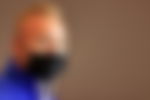 Mazepin dodged a bullet when he avoided a third during the race. He moved over just in time after getting the blue flags, as race leader Lewis Hamilton approached.
ADVERTISEMENT
Article continues below this ad
However, Mercedes team boss Toto Wolff was not too happy with his reaction timing. The 22-year-old's only defense was that he never faced a situation where he would be lapped.
"I was dealing with these blue flags in Imola for the first time in my life," he said. "I previously never had a blue flag on a consistent basis.
ADVERTISEMENT
Article continues below this ad
"So it's a matter of learning just the same as driving. And it took me about five, seven years to learn proper driving and it's going to take me, hopefully, a few race weekends only to learn blue flags."
So far, Mazepin has struggled to keep up with his more celebrated teammate, Mick Schumacher. Schumacher has consistently out qualified and outraced Mazepin in all 4 races. Will the Russian redeem himself in Monaco or will we see more of the same?