Esteban Ocon Confesses Breaking down in Tears after Finishing Sakhir GP Following Difficult F1 Season
Published 12/07/2020, 2:27 AM CST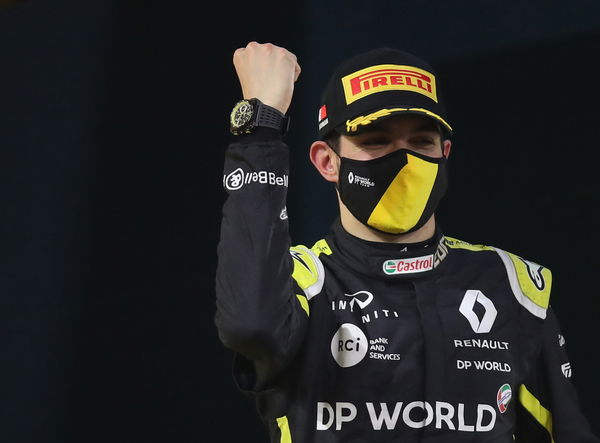 ---
---
Esteban Ocon claimed his first podium finish this weekend at the Sakhir Grand Prix. The three front runners were involved in an accident. Max Verstappen and Charles Leclerc had to retire, while Sergio Perez ended up in the back of the grid.
ADVERTISEMENT
Article continues below this ad
Esteban Ocon saw an opportunity in front of him and grasped it with both hands. He drew a consistent race and drove to his strengths, and drivers around him kept getting into trouble.
ADVERTISEMENT
Article continues below this ad
It was a highly emotional race for the 24-year-old. The French driver broke into tears after crossing the checkered flag. He was heard over the radio, overwhelmed by his debut podium finish.
"All the emotions that came when I crossed that line. Unbelievable. I never cried for anything but I tell you, today, the tears, they came, and they came for a good reason. So I'm really happy," Ocon admitted.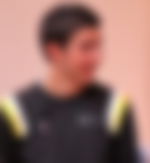 Esteban Ocon revealed that a podium was long coming
Esteban Ocon was in P4 after Perez overtook the Frenchman when Mercedes 1-2 finish looked certain. He later jumped up to P2 after Mercedes had their pit stop catastrophe. He clarified that it was difficult, but a podium was long coming.
ADVERTISEMENT
Article continues below this ad
"Not easy to get into F1 and I stopped, obviously, last year. Not easy to get back in as well New team, strong teammate against me and we were seeing the progress this year. It was coming but it never really paid off until today. Today we made it happen," he said.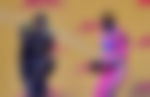 "I'm very pleased. I think this is what was waiting around but we didn't get the luck we wanted each time. Such a cool race — and congratulations to Checo and also to Lance, my mate, we had a good fight together through Turn 4. It was good fun, I really enjoyed that race," he further said.
ADVERTISEMENT
Article continues below this ad
It must have been a moment of happiness and pride for the Renault driver, his team, and his family. The team had already seen two podium finishes, courtesy of Daniel Ricciardo. He must be relieved at contributing to the team's result by claiming his first-ever and the team's third podium this season.