Esteban Ocon Explains Baffling Pace Deficit to Daniel Ricciardo in Renault
Published 09/17/2020, 8:00 PM EDT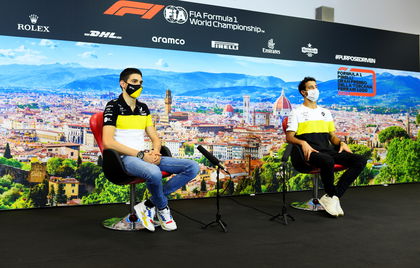 ---
---
Esteban Ocon complains of having suffered yet another disappointing race at Mugello. The crash at the very first lap that hurled Verstappen and Gasly out of the race caught the Frenchman's car in the crossfire.
ADVERTISEMENT
Article continues below this ad
The brake line fluid had failed due to debris from the Verstappen crash. However, Ocon decided to look at the brighter side of the affair. He went on to explain the reason behind his struggle at Daniel Ricciardo's tail.
Renault recruited Ocon to pose a constant threat to his teammate, Daniel Ricciardo. However, his performance so far hasn't been very appealing. Besides a few points and some promising overtakes, Ocon struggles behind Daniel Ricciardo.
ADVERTISEMENT
Article continues below this ad
In his defense, he has had a few complaints regarding his car so far. Nonetheless, after the Tuscan Grand Prix, he seemed convinced regarding the progress being made in his garage.
"It's been quite close in some events, a bit less close in some other ones that we faced issues with the car and how I felt comfortable in it; I did push it hard because obviously I felt confident, but I'm pretty happy with the performance that we had on our side and how we've improved as my side of the garage together and it felt strong this weekend," said Ocon.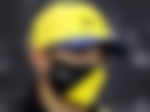 Esteban is steadily gaining on Daniel Ricciardo
Ocon and Ricciardo have undeniably similar techniques on the track. However, the Frenchman has a comparatively tough time at corners. The prospect of maintaining high speeds at the turns has left Ocon struggling.
"This is definitely what we struggled on. There were also a few times where I was losing a lot of straight-line speed, so that lasted two or three rounds, which made us lose time obviously."
However, Esteban is certain that after tedious brainstorming, he is slowly but steadily matching Ricciardo in his lap times. The Mugello qualifiers are a testament to the same.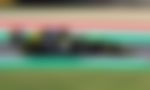 An improvement in Esteban's lap times has pointed to the team's strategies working. Ocon had to retire from the Tuscan Grand Prix, unfortunately. However, the car was definitely serving the desired purpose, Esteban told The Race.
ADVERTISEMENT
Article continues below this ad
"In terms of pace against Daniel I think we were matching all the way through the weekend in practice and also in quali. So, this is what I'm going to look for for the future events. 
"This race [weekend]. was not the case, I felt very comfortable behind the wheel, I thought we were matching him basically during the whole quali and it was going to be up to that last Q3 run."
ADVERTISEMENT
Article continues below this ad