Esteban Ocon Hails Great Friendship With Alpine F1 Teammate Fernando Alonso
Published 12/31/2021, 7:40 AM EST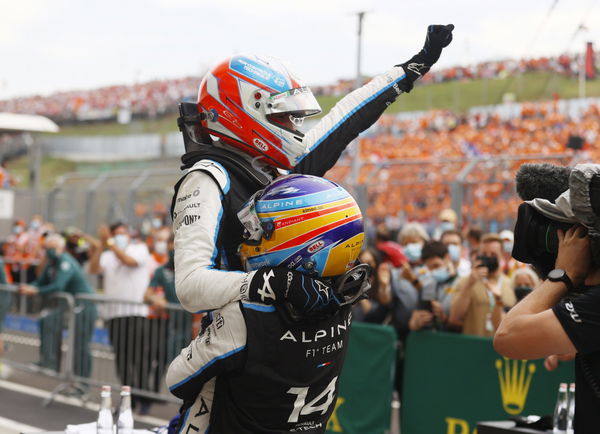 When the F1 teams revealed their line-ups for the 2021 season, the entire focus was residing on two teams; McLaren and Ferrari. The former, in specific, had two of the most charismatic drivers as teammates – Lando Norris and Daniel Ricciardo. But, in reality, there arrived a twist. It was neither that caught the attention and instead it was the Alpine duo.
ADVERTISEMENT
Article continues below this ad
Fernando Alonso and Esteban Ocon, two drivers of completely different generations, somehow managed to build a strong rapport in a span of one season. And of course, the weight of their relationship became quite evident when Alonso walked to the parc ferme to hug Ocon after the latter won his debut F1 race at the Hungarian GP.
ADVERTISEMENT
Article continues below this ad
Hence, the Frenchman acknowledged that teaming up with Alonso was one of the best things that happened to him in the year 2021.
What did the Alpine driver say?
As reported by Soy Motor, Ocon opened up about his friendship with the 2-time world champion and further called it a privilege to race alongside him.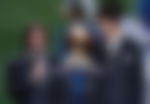 "It has been a season full of emotions. I have discovered a great person and friend. Running with Fernando has been a privilege. The Plan is unfolded," he said. "Congratulations with our victory in Hungary and with Fernando's podium in Qatar. Plus fifth place in Spain and sixth in the Portuguese standings."
Watch Story: When F1 Drivers Had a Blast on Top Gear Featuring Hamilton, Vettel & Ricciardo
Ocon looking forward to the 2022 F1 season
Ocon revealed that the painful moments, like in Saudi Arabia, managed to make the entire stronger than ever, as he looks forward to what could be a stronger 2022 season.
ADVERTISEMENT
Article continues below this ad
"We were faced with frustration over losing the podium in Saudi Arabia. Sadness at times as we looked for how to get back in shape. We overcame all these emotions together and reflecting on we had our strongest moment of 2021," he said.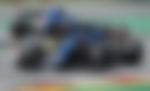 "Thanks to each member of the Alpine team for making me feel at home every time I get in the car. It is only the beginning of our story. We are going to build our future!"
ADVERTISEMENT
Article continues below this ad
Overall, a positive end to the 2021 season, claiming double points finish in Abu Dhabi. Hence, can Alpine carry the highly positive trend into the impending 2022 season as well?