Esteban Ocon Hopes Renault F1 Keep the Faith Ahead of Alpine Transformation in 2021
Published 01/11/2021, 1:55 AM EST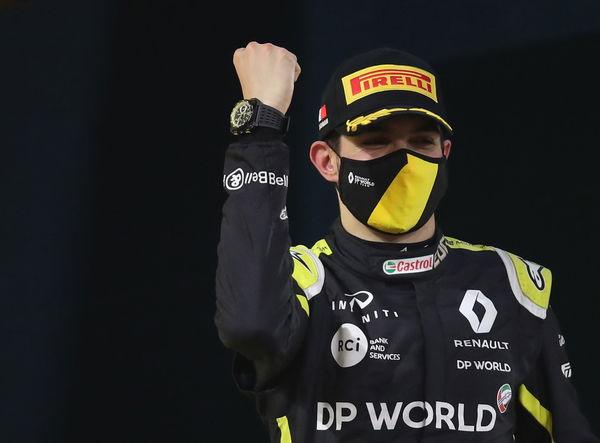 ---
---
Esteban Ocon did not have the best of seasons in 2020. With just a couple of P4 finishes, the Frenchman did not look in great form. However, he revealed that the confidence his team showed in him despite everything was the element that finally pushed him for his podium at Sakhir.
ADVERTISEMENT
Article continues below this ad
2020 was a great year for Renault. Bagging three podiums and a handful of P4 finishes, the team looks challenging this season. Ricciardo bagged their first podium since 2011 at Nurburgring and gave them their essential break. However, according to Abiteboul, he needed some action from Ocon to carry him ahead for the Alpine team.
From that premise, we can gather that the situations were tense. Nonetheless, Ocon revealed that his team would never let him feel that pressure. Every weekend, irrespective of the result, his team would encourage him to do better. One is bound to succeed in such an optimistic environment.
ADVERTISEMENT
Article continues below this ad
"I didn't feel the pressure on, of having to make a result or having to make an incredible race. I had a chat with Cyril just before the race and Cyril, even in tough moments, was always very supportive of me and very positive.
"So I didn't feel the pressure. But obviously, it's good, and it's clear I hope now, that the team can truly say that they can rely on me in tough moments. And that, if we are in difficult moments in the race, I can be strong and do the job," expressed Ocon.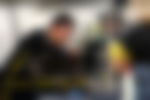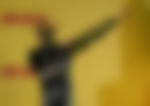 Esteban Ocon highlights the importance of a secure future
Earlier, Carlos Sainz had explained the importance of security in the life of an F1 pilot. With the steady growth in competition, uncertainty is becoming a common affair in F1. Ocon highlighted that it is highly difficult to simultaneously deal with the pressure of securing their future and performing at their highest potential.
If your future is secured with a multi-year contract, you can focus entirely on your racing. Therefore, as soon as Ocon had secured his future at Alpine, his form kept getting better. He not only secured his podium at Sakhir but also announced that he is ready to race aside Fernando Alonso.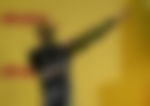 "It was very important to be sure on your future, to be stable in your mind, and to know that you can build something with the team that you are driving for. If you have limited time, it's not good. You can't have time to basically progress and work properly with the people around you," pointed out the Frenchman.
ADVERTISEMENT
Article continues below this ad
Presently, Alpine is tightening the final nuts and bolts in their car before their testing. Esteban Ocon looks to embark on this journey and be what Daniel Ricciardo was for Renault. He aspires to become like his former teammate and lead the team from the front. However, given his tough teammate, will that be possible?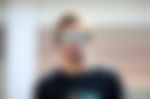 ADVERTISEMENT
Article continues below this ad