Esteban Ocon Labeled Untrustworthy by Former F1 Champion
Published 03/25/2021, 9:10 AM EDT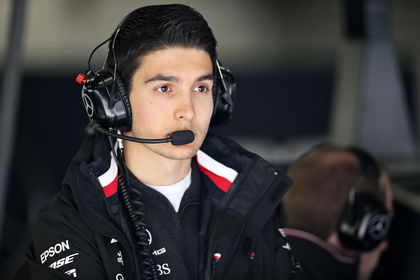 ---
---
In the world of F1, a driver's teammate plays an important part in their campaign. Even though teammates are each other's most direct competition, it is vital that the two drivers trust each other and have a good relationship for the smooth functioning of the team. According to former world champion Mika Hakkinen, that won't be the case for Alpine this year, as he thinks Esteban Ocon is untrustworthy, and he isn't fully sure of the French driver.
ADVERTISEMENT
Article continues below this ad
Ocon is set to drive for Alpine in the team's debut season under their new identity. He will partner two-time world champion Fernando Alonso, who is making his comeback to F1 after a two-year break.
The French team scored 181 points and bagged three podiums, which saw them finish fifth in the constructor's standings. However, having two talented drivers, one of them being Alonso who won the championship twice with them in the past, does give Alpine hope to do better.
ADVERTISEMENT
Article continues below this ad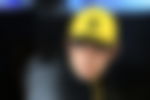 Mika Hakkinen isn't a fan of  Esteban Ocon
While speaking to UniBetFinland, Hakkinen commented," I would like to say something positive, but I don't know Ocon that well. But from the outside based on the comments and interviews. He's not necessarily, the kind of teammate I would want, you need to trust your teammate."
Hakkinen added, "You talk and share things, you need to trust your teammate. I wouldn't necessarily trust Ocon. That's a harsh thing to say but it is what is. My opinion might be rude but I personally don't know him. But you can draw by listening to people's interviews, answers, and conversations.
"How they talk about the subject, what their ulterior motives are, you can make some conclusions. Fernando is a real matador, he will approach the season in a way that Ocon will overshadow.
"I don't think Ocon has any chance, he has experience and speed but Fernando won't give any chances."
Ocon wants to feel that podium feeling once again in 2021
The 24-year-old came second at Sakhir Grand Prix last season; he has stated that the team's progress has been good and he hopes to get on the podium once again in 2021.
He said," The changes with the technical team, so I have my engineers on the phone throughout the winter and the mechanics, and what I see is very encouraging.I think we are in good shape.
ADVERTISEMENT
Article continues below this ad
"The car is an evolution of 2020, which is positive for us. The team is expected to get into Q3. We had good rhythm, plus I got that podium feeling, which I loved obviously, and I'm very keen to get that back." Ocon concluded.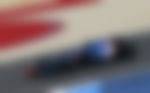 Alonso is a two-time-world champion returning to the grid for the upcoming championship. Will Ocon be able to keep up with the pressure from the Spaniard in the 2021 season of F1? Let us know in the comments below.
ADVERTISEMENT
Article continues below this ad