Esteban Ocon Reckons He Would Be Working in a Restaurant Without Toto Wolff's Backing in F1
Published 08/11/2021, 4:39 AM EDT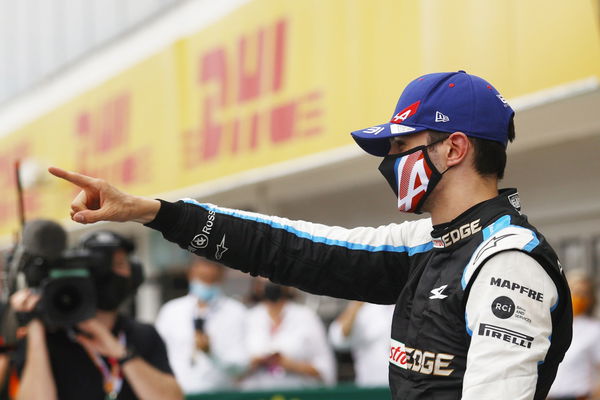 ---
---
It is well known that F1 and racing, in general, is an extremely expensive sport, with most of the drivers hailing from millionaire or billionaire families. And one might assume the same with 2021 Hungarian GP race winner, Esteban Ocon, who, despite the inexperience and unwanted incidents in 2018, made a comeback in 2020.
ADVERTISEMENT
Article continues below this ad
It is definitely impractical for a driver as young as Ocon to return to F1. This may have led to several wondering if he had strong financial backing from his family to afford a seat at Renault (now Alpine). Well, the truth is he hasn't had it easy by any stretch of the imagination.
ADVERTISEMENT
Article continues below this ad
Esteban Ocon's path to glory
Let's reverse the timeline a bit. Ocon's future in F1 looked nothing but a dead-end after being left out of Racing Point in 2019. With his father being a mechanic, Ocon had absolutely no chance of affording a seat in F1 either and hence had to rely entirely on talent.
And then arrived a ray of hope in the form of his manager, Toto Wolff. Wolff was the underlying reason because of whom he secured a seat at Renault. The Alpine driver further revealed that he would have been working in a restaurant had his F1 dream failed.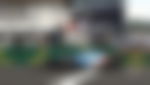 "If I hadn't met Toto Wolff, I would have ended up working in a fast-food restaurant," Ocon said, according to Corriere.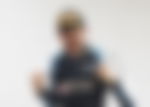 Family sacrifices for Esteban Ocon
As mentioned earlier, racing is an expensive career path. But, Ocon's family believed in their son's future in racing and invested every single one of their assets to help him with the funding.
One of their biggest sacrifices was selling their only house to live in a camper to finance Ocon's career in racing.
Hence, the 23-year-old revealed that failing the dream was out of option, as any hope of getting his family back on their feet rested on how his future in racing.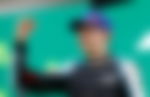 "I was 11-12 years old, I remember everything: I couldn't afford to fail with all the sacrifices my parents made," he said. "They had faith in me. After all, it was a good life that was always on the move. I didn't mind living in a camper."
ADVERTISEMENT
Article continues below this ad
What a fightback this has been from the French lad. From being left out of the grid in 2019, to signing a 3-year deal and fighting against a title-winning Alpine teammate, Fernando Alonso, one can say that 2021 is undeniably the best year of Ocon's career.
But, can Esteban Ocon maintain this upward trajectory and manage to contend for championship titles from 2022? Well, only time will tell.
ADVERTISEMENT
Article continues below this ad
Watch Story: Toto Wolff Swears, Valtteri Bottas Bares: Funniest Moments From Drive to Survive