Esteban Ocon Reveals the Secret to Lewis Hamilton Enjoying a Successful Life
Published 03/10/2020, 12:07 PM EDT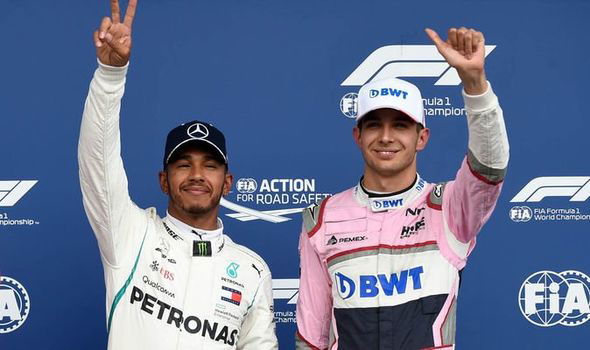 ---
---
Mercedes driver Lewis Hamilton has enjoyed a hugely successful run in Formula One. Now, Renault driver Esteban Ocon suggested that Hamilton has to credit his time management skills for it.
ADVERTISEMENT
Article continues below this ad
The Frenchman worked alongside the six-time F1 champion when he took the Mercedes reserve driver role in 2019. When he spoke to the media ahead of the Australian Grand Prix weekend, he admitted that he found the experience "very useful". In addition to that, he revealed Hamilton helped him cope with all the questions surrounding his career.
He admitted, "I came out of my environment, with my experience, driving, using stuff, knowing what's best, what's not. Then going to see how they [Hamilton and Bottas] do their things [was] definitely very, very useful for me."
ADVERTISEMENT
Article continues below this ad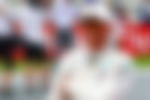 How has Lewis Hamilton helped Esteban Ocon?
Apparently, Lewis Hamilton chose to advise the young French driver from a managerial point of view. He also helped Ocon during crucial moments, like during the 2020 F1 discussions. This was especially when pen was yet to be put on paper.
ADVERTISEMENT
Article continues below this ad
According to Ocon, Lewis Hamilton knew the right motivation, practically acted as a mentor figure for Ocon. However, the Renault driver stayed silent on what advice Hamilton had given him. However, he did disclose that time management plays a large role in helping Lewis Hamilton achieve success.
Ocon continued, "The way he worked with his engineers and the life the has, you know, all around he has a very busy life, but when he does something it's 100 percent. Forget the rest."
As per the 23-year old's account, Lewis Hamilton is quite precise in terms of what he does. However, once he finishes the task at hand, he does not lose time. The Renault driver also confessed that it is not so easy to do this in Formula 1.
ADVERTISEMENT
Article continues below this ad
For now, the Frenchman is preparing for his return to F1 after a year away. He partners Daniel Ricciardo and takes over the seat that Nico Hulkenberg vacated. Admittedly, there are still a few critics who feel that Ocon did not deserve the Renault berth. However, The Mercedes junior will be determined to prove the doubters wrong.