'Even if He Brings Money' – Maldonado Attacks Lotus F1 for Signing Palmer
Published 02/11/2021, 1:30 AM EST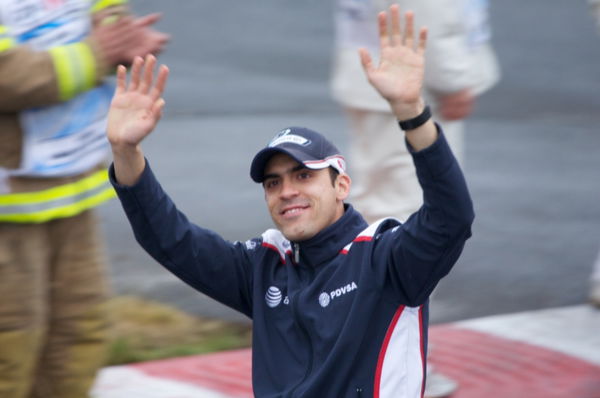 ---
---
Pastor Maldonado will forever be remembered as the underdog who came out on top to win the 2012 Spanish Grand Prix. The Venezuelan's F1 career was a mixed bag, his only high point being that win. Apart from that, the ex-Lotus man developed the reputation of being a dangerous driver. However, he has become somewhat of a cult figure.
ADVERTISEMENT
Article continues below this ad
Maldonado's final two F1 seasons came with Lotus back in 2014 and 2015. However, Pastor doesn't remember those years too fondly. The Venezuelan was not happy with the power units that were supplied by Renault.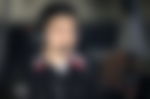 ADVERTISEMENT
Article continues below this ad
He said, (translated via Google) "We didn't make it to the finish half of the season because of structural, mechanical problems or power sources that broke down themselves.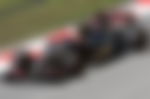 "They (Red Bull, who were also powered by Renault) even won races and were able to compete with Mercedes, while we didn't even manage to get the car working. It wasn't that we were slow, but that the engine didn't even start.
"That weighs heavily on a team and it was therefore not nice to be there at that time."
Maldonado ended the 2014 campaign with just two points to his name. Although his next season would yield 27 points, the former Williams man soon realized that he was going to be displaced by the incoming Jolyon Palmer as Lotus rebranded to Renault.
Pastor Maldonado not happy with Renault's picking Palmer over him for 2016 F1 season
The one-time Grand Prix winner believed that the team was also plagued by bad management decisions. He said, "When the team became Renault, I knew I couldn't stay. But we didn't understand, one day they said yes and the next day it was no. It was always a mess.
ADVERTISEMENT
Article continues below this ad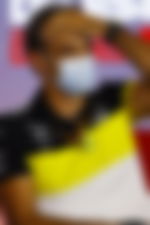 "We didn't understand, they chose [Jolyon] Palmer as the driver… It's incredible, even if he brings money. Some very bad decisions have been made, both about the car and the drivers and about the technical staff."
Although Maldonado's F1 career ended after 2015, he still continued to race. For the next two years, the 35-year-old became a test driver for F1 tire supplier Pirelli. He then switched to endurance racing for 2018 where he competed in the prestigious 24 Hours of Le Mans and the World Endurance Championship.
ADVERTISEMENT
Article continues below this ad
As for Renault, after an initial poor season, the team saw an upswing in fortunes as the team continued to improve, most recently finishing with 181 points and three podiums last year.
For 2021, they have rebranded themselves to Alpine F1 and have enlisted the services of Fernando Alonso in the hopes of achieving some silverware. It'll be interesting to see if they can build on what they achieved last year.