Everything You Need to Know About Daniel Ricciardo and His Love for Tattoos
Published 02/21/2021, 6:25 AM EST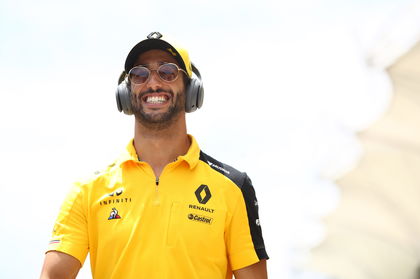 ---
---
You might know Daniel Ricciardo as a seven-time race winner, a really good driver, and an all round funny bloke. But what you might not know is that McLaren F1's newest recruit is also a big tattoo afficionado.
ADVERTISEMENT
Article continues below this ad
You may recall Ricciardo championing the cause for getting his Renault boss Cyril Abiteboul a tattoo in 2020 after getting a podium. While that may not have come to fruition, Daniel himself possesses a wide variety of tattoos on his own body.
Let's take a deeper look at Ricciardo and the story of his numerous tattoos.
ADVERTISEMENT
Article continues below this ad
How did Daniel Ricciardo develop an interest for getting inked?
Believe it or not, the man from down under had once said to himself that he'd never get a tattoo. The reason being that he was too afraid of needles. However, he did have the desire to inked from a very young age.
He said, "I was always interested in tattoos because of the interests I had in life, like punk rock music, motocross and extreme sports. A lot of the guys had these old school style tattoos. That was really how I started to like them, because people I looked up to had them."
The McLaren driver also revealed what was his first tattoo and when he got it.
"In 2013, I got my first tattoo. I thought about it for a while. It was quite an important time in my career, when I was on the verge of getting the Red Bull drive.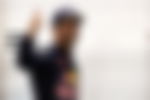 "It could be a life changing moment so I said: let's get something that I like the style but still has some meaning about my journey. So I got a ship sailing around the world and a lighthouse which represents home."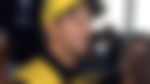 How many tattoos does Ricciardo have and where?
Getting inked has become a habit for Ricciardo. The Australian has got so many tattoos that even he has lost count. He estimates the number of tattoos on his body to be upwards of 20.
The man from down under said, "It is what it is. I've got some on my leg, my feet, hands, my arms."
The most impressive collection of tattoos that Daniel owns happens to be situated on his thighs, boasting of a whopping four tattoos: one of a female racer, one that reads 'mum and papa,' one of a ship along with words that read 'only memories' (his first one in 2013), and one of a couple kissing.
Daniel Ricciardo shares the story behind some of his tattoos
Ons of his most cherished tattoos happens to be the 'mum and papa' one. Revealing the backstory behind it, he said, "Growing up, you are very close to your parents, then you get to the age where you want to move away from home and start being with you friends but then it comes back.
"You get to another age and you start to want to spend more time with them.
"I am at the point where I don't see my parents that much but every time I see them, I love spending time with them and I wanted to get something for them. They don't like all of my tattoos but this one they have to like!"
ADVERTISEMENT
Article continues below this ad
Some of his tattoos also have to do with the places he visited. It may not hold any special significance but serves mostly as a memorabilia, like the eagle tattoo he got when he was in America. He also has tattoos from his hometown Perth, in Canada, and in England, like the one of the Astronaut on his arm.
ADVERTISEMENT
Article continues below this ad
However, Ricciardo revealed that he may finally stop using his body as a canvas, putting an end to his obsession. But he'd surely want to make a concession if he goes on to win a world championship.