Everything You Need to Know About F1 Helmet Visors and How They Work in the Rain
Published 11/18/2020, 2:17 AM EST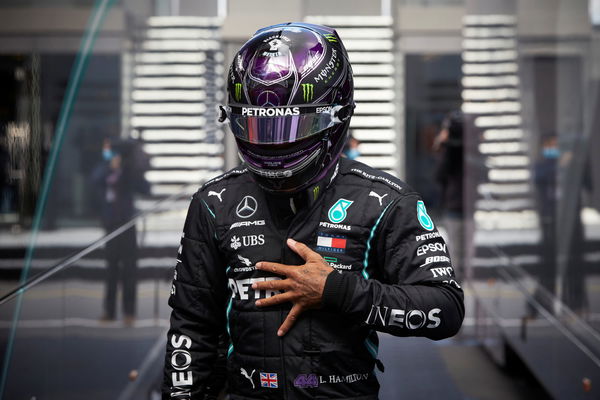 The engineers use high-tech engineering and great efficiency to craft helmets for racers. For F1 drivers, the helmet holds the same importance as their suit and kit. The security and protection of the racers are of utmost concern.
ADVERTISEMENT
Article continues below this ad
The drivers race at the highest speed when on track to claim podium finishes. However, to avoid certain unpredictable situations, a visor is the most necessary part of the helmet.
After the dreadful incident of Felipe Massa at the Hungarian weekend, the helmet went through an entire rejig. Racers got visors attached to the helmet for enhancing its form and to keep a check on the drivers' safety.
ADVERTISEMENT
Article continues below this ad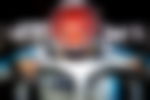 With time, the visors have developed. For instance, they have strips and layers that are removable, offering the racers the opportunity to remove it every time their vision gets blurry over the course of their race.
The weight of the visor is subsequently very light, barely 1250-grams. The transparent tear-offs on the visor help in maintaining a clear field of vision at all times.
Visor and its visibility
F1 visors have a tremendous amount of design involved in their making. It is water-resistant and its construction, with the strips, helps racers steer clear of obstructions.
A four-level transparent tear-off strip system over the visor helps the driver in case there is a loss of vision because of spattering on the visor.
While a driver is traveling at high speed, there is always the possibility of insects and small objects in the air hitting the visor. However, there are few risks related to it as well, tear-offs getting lodged in car parts and causing problems.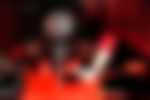 The design of the helmets involves a secret blend of ingredients and several layers. According to multiple sources, some layers contain Carbon Fiber, Epoxy Resin, Aluminum, Magnesium, Titanium, Kevlar, Polyethylene, Polycarbonate, and Nomex for resisting fire.
ADVERTISEMENT
Article continues below this ad
The visor must protect the rider from any eye damage, and above all, it must be waterproof. Rain can cause water-logging in the helmet, obstructing visibility and breath. The visor is in a curve shape to push off rain.
A special hydrophobic coating on the visor ensures that there is no leakage. High speeds often make sure that water gets lodged off. However, for extra protection, the junction between the visor and the helmet body is laced with rubber strips.
ADVERTISEMENT
Article continues below this ad
Although being such a minuscule part of the act, visors play an irreplaceable role for they are the only window of vision for the drivers. Let's be honest, no matter how good you can drive, there is no point if you can't see.