Everything You Need to Know About the 'Sprint Race Format' and F1's Plan of Implementation
Published 02/10/2021, 12:10 AM EST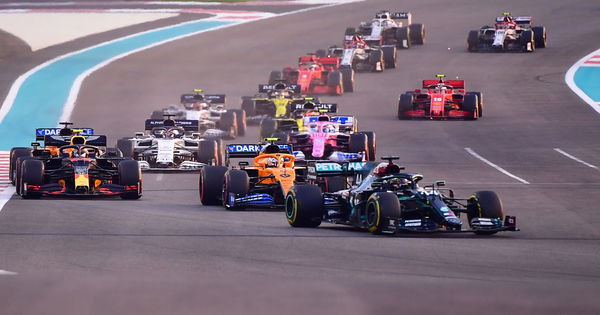 ---
---
Many from the F1 community have long been pushing for a format change to make the races more exciting. A reverse grid was one of the primary ideas to help make races more interesting. However, the F1 boss, Stefano Domenicali, recently laid that possibility to rest, instead expressing his willingness to experiment with a sprint race format for qualification.
ADVERTISEMENT
Article continues below this ad
F1's latest plan is to introduce the sprint races for three races in 2021 – The British, Italian and Brazilian Grand Prix.
Formula 1 will vote on the proposed plan on Thursday as we take a deeper look into the sprint race format and Formula 1's implementation plan.
ADVERTISEMENT
Article continues below this ad
What is the sprint race format?
The sprint race format features itself in the Formula 2 series. The 2021 season also sees a new format in F2 as they increase the number of races from two to three each weekend.
On Saturday, the series will feature two sprint races with the main event race on Sunday with Formula 1.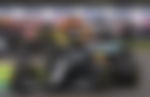 The sprint races are for a distance of 170 km or 45 minutes, whichever comes first, with a compulsory pit stop. The top 10 finishers of the qualifying race on Friday determine the starting grid for the first sprint race.
For the second sprint race, the top 10 starting grid is reversed. The F2 award the top eight finishers 15, 12, 10, eight, six, four, two, and one point(s), respectively, with two extra points for the driver with the fastest lap.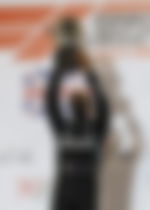 How will F1 implement the sprint race format?
According to a report, "To be passed, it needs a total of 28 out of 30 votes. Governing body the FIA and commercial rights holder F1 have 10 each, and the 10 teams one apiece."
If the Sprint race format goes ahead, Friday will be a normal qualifying session. This will be followed by a 100km sprint race on Saturday, then deciding the racing grid positions for Sunday's race.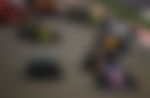 The sprint race will be of a shorter time and is expected to fit into a window of an hour. Sprint raes will also have a set of smaller points for the drivers. The winner will get three points followed by two and one points for the rest of the podium winners.
ADVERTISEMENT
Article continues below this ad
Adding sprint races will make the weekend more exciting and the entertainment value of the racing weekend. Hopefully, F1 will get to test the format this season and will decide to continue with the format. That way some of us will have a more exciting and busy race weekend.
Would you like F1 to bring in the sprint race format? If yes, tweet it, Instagram it, share it, and let the FIA know!
ADVERTISEMENT
Article continues below this ad