Ex F1 Champ Rosberg Tips Mick Schumacher to Eclipse Lewis Hamilton off Track
Published 03/19/2021, 5:55 AM EDT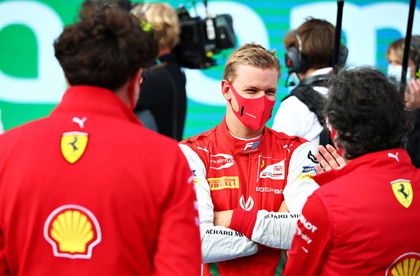 ---
---
While Lewis Hamilton will continue to dominate on track next season, it is Mick Schumacher who may take most of the headlines, according to a former rival, Nico Rosberg.
ADVERTISEMENT
Article continues below this ad
Being the son of Michael Schumacher, Mick comes with an elephant on his back. It is a feeling that Nico Rosberg knows all too well. After all, his father, Keke Rosberg, also won the F1 World Championship in 1982, leaving him with a heavy 'son of' tag.
But, in contrast, Mick's father, Michael, is even more successful than his own father and is considered by many fans as the 'GOAT' of the sport, alongside Lewis Hamilton.
ADVERTISEMENT
Article continues below this ad
"It is not easy to be the "son of". And with Mick, it is again 10 times more difficult because Michael's days weren't that long ago and he was even more successful."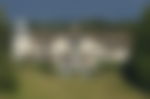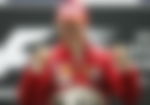 'Mick needs to ignore Lewis Hamilton-like media attention'- Nico Rosberg
The media will be following Mick like a shark follows chum. It may even eclipse the circus that follows Lewis Hamilton, the face of F1 today. However, according to Rosberg, he needs to ignore most of it and focus on his own development.
"The media attention will be great, initially probably even greater than that of Lewis Hamilton. I hope that Mick can put that aside and concentrate well on his job – otherwise, it takes away a lot of the fun.
"The media won't give him time, but he'll have to take it for himself," Rosberg told F1 insider.com. (Translated from German)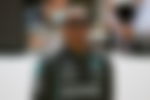 Rosberg highlights his example to reduce expectations on Mick Schumacher
ADVERTISEMENT
Article continues below this ad
Nico Rosberg knows that success in F1 doesn't come that easily. One has to hone their skills first and wait for a chance to have competitive machinery to back their talent. He wants Mick to draw from his own example and follow the long path to glory.
"It takes time and patience. After all, I had to wait seven years to win my first race and even eleven years to win the title. You have to keep that in mind if you want to rate Mick this year."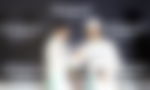 We too hope that Mick joins the exclusive list of the father-son duos to lift the world title alongside the Hills and the Rosbergs. But first, we must dampen the pressure of expectations on him and let him figure his own journey out in the sport.
ADVERTISEMENT
Article continues below this ad