Ex F1 Driver Grosjean Suffers Crash Amid Positive Day During IndyCar Testing
Published 02/24/2021, 3:47 AM EST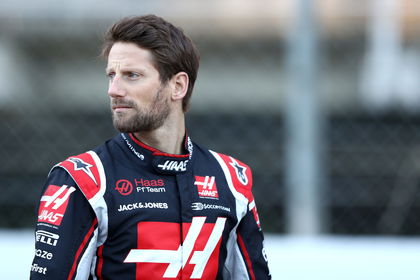 ---
---
Romain Grosjean had an anti-climactic end to his F1 career last season, as he witnessed the final two races from the hospital and home. During the Bahrain Grand Prix, the Frenchman suffered a massive accident, as his Haas car pierced through the steel barriers, ultimately shattering into pieces.
ADVERTISEMENT
Article continues below this ad
What's more, the pointy barriers managed to open up the fuel pod, leaving the car surrounded by fire, and Grosjean stuck in it. Thankfully, he escaped the scene before it could escalate further. However, he did not really get away unscathed. Instead, he had deep burns to his ankles and his hands.
And now, after a 3-month long recovery from the injuries, Grosjean returned to action, this time in the famous American motorsport, Indycar. However, despite enjoying a rather positive day at the office, the Frenchman suffered a crash during the testing.
ADVERTISEMENT
Article continues below this ad
The good news is that the driver is safe and sound. But the same can't be told about the car, as it may have suffered substantial floor damage due to harsh landing onto the gravel.
Former F1 driver's crash during Indycar testing
During the testing, Grosjean suffered a rather massive spin onto the gravel at the Barber Motorsports Park in Alabama. Unfortunately, he couldn't get his car back onto the track and ultimately had to end the test run.
Later, according to The Race, Grosjean opened up on the crash and mentioned that it was tough to keep the car within the limits. "I made a mistake this morning, and I spun. I was stuck in the gravel," he said.
"[The track] has consequences, and you need to stay within the limits, which I always quite enjoy."
The former Haas driver is currently prepping up for the upcoming Indycar series in 2021. The Frenchman will be driving for Dale Coyne Racing, but he also clarified that he wouldn't be competing in oval races.
My Biceps started hurting: Grosjean
Jumping into racing after a long break could have rather painful effects. And Grosjean, too, had to go through the unavoidable phase. Following the testing, the Frenchman revealed that he had sore biceps.
ADVERTISEMENT
Article continues below this ad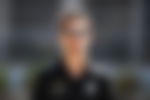 "After the first run my biceps started hurting a bit, and I thought, 'OK, OK. Now we're talking," he said. "You can actually use different lines, whereas in Formula 1 you may be more stuck to the ideal line because of how the aerodynamics work."
Overall, Grosjean is looking pretty enthusiastic about his forthcoming Indycar outing this year. Hence, will the French lad finally return to the podium after the massive drought in F1? Well, only time will tell.
ADVERTISEMENT
Article continues below this ad