Ex-F1 Driver Tips Perez-Bottas to be the 'Difference' in Hamilton-Verstappen F1 Battle
Published 10/12/2021, 2:39 PM EDT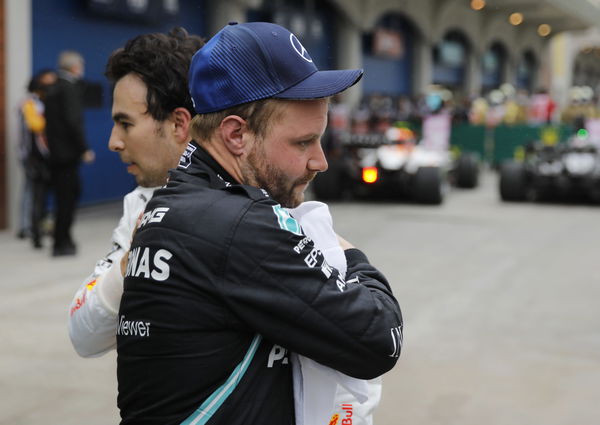 ---
---
The 'second drivers' of the challenging teams outshone their counterparts at the Turkish GP last weekend. Sergio Perez and Valtteri Bottas gave stellar performances at the race; reinstating their positions in the closing championship battle. Just as wobbly as the game between the key players, the two drivers have had their fair share of trials in the recent races.
ADVERTISEMENT
Article continues below this ad
In the Checkered Flag Podcast, Jolyon Palmer compares Perez and Bottas. "If Bottas had a chance to do what Perez did [in Turkey] to Verstappen in Sochi; and Verstappen breezed past him. That's why Perez has done a great job for the team. If Perez lets Hamilton breeze past, then he's losing points than Verstappen compared to Hamilton. It's making a difference."
ADVERTISEMENT
Article continues below this ad
Checo is only getting accustomed to the big team and his role as the second driver. However, Bottas has been with Mercedes longer- giving him more experience in these situations. While Perez hasn't been able to do what Red Bull has expected of him for a majority of the season, when he gets in on the action, he pulls through.
"If Bottas had defended from Verstappen in Sochi, Verstappen's not finishing second. Had Bottas got his elbows out on a circuit that was harder to overtake on… but in wheel-to-wheel there, he didn't do enough and that's why Perez- he had a really hard position… he was risking it for his team and his teammate."
Bottas has been a prime example of what a teammate should be; now with Perez coming close at his heels this season, will the contenders need to rely on them for points and the extra hands?
Perez & Bottas crucial in both battles
Valtteri Bottas had the perfect race in Turkey; a victory that was a long time coming. His Sunday was a striking contrast to his teammates. The pit stops, the strategy, and the P11 start botched Hamilton's overall Sunday.
ADVERTISEMENT
Article continues below this ad
Perez too put up a great show for everyone. The wheel-to-wheel battle with Lewis is easily one of the best this season. After keeping Hamilton at bay, Perez overtook Leclerc's Ferrari in the closing laps, bringing home the double podium for Red Bull.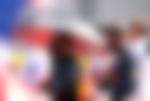 Max Verstappen barely came close to challenging Bottas. Being unable to find the pace in his Raging Bull, Bottas saw the checkered flag 15 seconds before Verstappen.
ADVERTISEMENT
Article continues below this ad
In what was the race of the second drivers, Perez and Bottas carried their teams in bringing points and challenging the rival more than the protagonists did. However, the main war is yet to be won. With six points separating Hamilton and Verstappen, there's a long way to go; surely, Bottas and Perez will play a deciding role.
Watch this story: Verstappen the Big Winner as Hamilton Loses Out at Turkish F1 Grand Prix