Ex-F1 Driver Warns Other Teams of Lewis Hamilton 'Regret' Amidst Retirement Rumours
Published 01/17/2022, 5:11 AM EST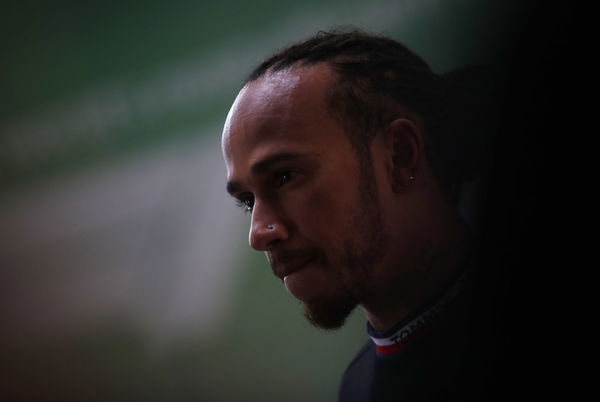 The FIA has now promised a detailed analysis of the title decider in Abu Dhabi. Further, Michael Masi's credibility is being increasingly questioned, as his decision in the final moments of the race not only prohibited Lewis Hamilton from taking the crown but also left the interpretation of the rule book in shambles. So, as F1 reconstructs itself slowly and steadily, we still await Hamilton to break out of his silence. However, will the answer be given on the race track in 2022?
ADVERTISEMENT
Article continues below this ad
Rumors of the seven-time champion's retirement have been spread far and wide. Additionally, there is nothing that contradicts them, other than the opinions of F1 insiders and pundits. For now, that's the hope to hold on to Hamilton will be back.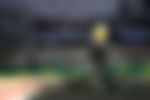 Anthony Davidson makes a compelling argument in this regard. "I'm sure he will be. I would want to be if that just happened to me. Who wouldn't want to get back into that car this season, and go and put things right? Because I'm sure that's what he wants to do."
ADVERTISEMENT
Article continues below this ad
Davidson also shared an interesting observation regarding Mercedes. "If there's one thing to motivate a team who's just won their eighth constructor's championship; because you could get complacent, there's no better way to motivate that team of strong thousand people, plus in Brackley, to come back this year even harder than before.
Davidson also fires a subtle warning. "The other teams might go on to regret that."
Lewis Hamilton awaits FIA response
While there is a strong hope that Hamilton wouldn't let the result get to him, Toto Wolff has mentioned repeatedly how heartbroken the driver is. Thus, both Hamilton and Mercedes want something tangible from the FIA, not just words of consolation.
In the light of all this, the FIA have begun their investigation into the final lap decisions made in Abu Dhabi. Under the new leadership of Ben Sulayem, the organization is executing its promise: "The FIA President launched a consultation with all F1 teams on various issues, including this one."
A statement released also promises to look deeper into the regulations of the sport. "On January 19, an item on the agenda of the Sporting Advisory Committee will be dedicated to the use of the Safety Car. The following stage will be a shared discussion with all F1 drivers."
ADVERTISEMENT
Article continues below this ad
The FIA has promised a decision to be announced in Bahrain in February. However, a detailed analysis will be provided to the F1 commission in the early weeks of February; thus giving Hamilton just enough time to decide.
ADVERTISEMENT
Article continues below this ad
Therefore, the clock is ticking for the FIA. As the world awaits the FIA's solution and Hamilton's decision, all we can do is sit with our fingers crossed.
Watch this story: Ranking the Best Special Edition Liveries of Red Bull F1