Ex-F1 Team Boss Breaks Down Lewis Hamilton's Alleged '10 Percent' Contract Demand From Mercedes
Published 01/27/2021, 4:09 AM EST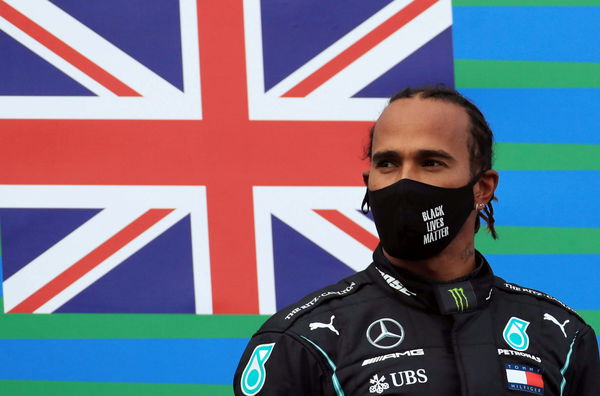 ---
---
The Lewis Hamilton and Mercedes contract saga continues to drag on, and fans are eagerly waiting for some positive news. However, so far, nothing of that sort has broken through. Various personalities have had a say on the topic, and this time it's Eddie Jordan's turn.
ADVERTISEMENT
Article continues below this ad
Jordan, the former team boss of Jordan Grand Prix, like most others, believes there are some major sticking points that have ground talks to a halt. However, according to him, the reason is not solely things like the duration of the contract and the salary offered. He believes the 'value' generated by the Mercedes superstar is an obstacle.
Jordan said, "Ineos, I believe, have bought into Mercedes because of the wealth of value that Lewis brings to that. I am not saying they did that exclusively because of Lewis because he is not going to be there forever.
ADVERTISEMENT
Article continues below this ad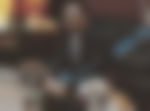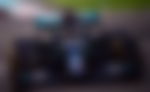 "But the reality is it was a very important factor and you also have to factor in that people like Tommy Hilfiger, and sponsors like that, are only there because of Lewis."
ADVERTISEMENT
Article continues below this ad
As a result of the sponsors the 'brand' of Hamilton lures to the team, Jordan believes one major sticking point pertains to the cut Hamilton would want to receive from the TV money that the team brings in.
He said, "If I was his manager, I would be saying to Mercedes, 'look, we add a lot of value to Mercedes' overall income over the year. It is positively wrong to ignore that'.
"I believe Lewis is looking for 10 percent of the team's television money and it is hard to understand why he would not be worth that."
Jordan discusses the 'value' of Lewis Hamilton Those watching the sport know that Lewis has gone on to become the face of F1. His achievements, both on and off the track, are always in the limelight and now that he has received knighthood, Hamilton's 'value' is at an all-time high.
Jordan said, "He is the first one we all want. We are at the press conferences because we need Lewis as he is a value to me and you and everybody else.
"The world of economics is changing but one thing that is for sure is the value of Lewis Hamilton has increased, that's a fact."
There's no doubt Hamilton's value would only escalate the longer that he remains in the sport. Assuming he'll remain at Mercedes, it's hard to imagine him not winning a record eight world championships. However, for that, he needs to sign on the dotted line and that's not happened yet. But there is nothing that suggests it won't happen in the future.
Silver Arrows fans would hope that negotiations draw to a positive end soon and that they get to see their star driver back in action in time for the start of the season.
ADVERTISEMENT
Article continues below this ad