Ex-Ferrari Boss Jean Todt Reveals Offering Michael Schumacher's Rival an F1 Seat in 1995
Published 11/30/2021, 1:33 AM EST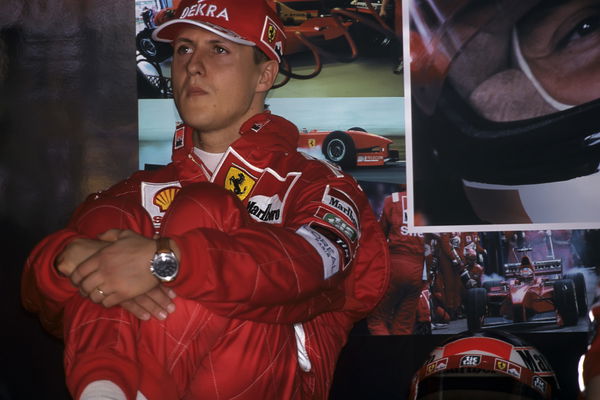 There is no denying that Ferrari would grade Michael Schumacher as their most successful Formula 1 driver, having earned 5 championship titles from the German. However, here's something interesting; Schumacher was never their first choice, as they had already held talks with one of his rivals regarding a contract from 1995.
ADVERTISEMENT
Article continues below this ad
It was Ayrton Senna! Jean Todt, former Ferrari boss, revealed in an interview that the Maranello outfit had offered the Brazilian a deal for the 1995 season. Senna initially demanded a drive for the 1994 season.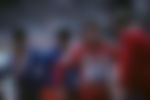 But, with both their drivers, Jean Alesi and Gerhard Berger, still under contract, Todt had to reject Senna's demands. Consequently, the two came to a consensus over the 1995 deal. Unfortunately, only a year after the talks, Senna suffered the fatal crash at the 1994 San Marino Grand Prix.
ADVERTISEMENT
Article continues below this ad
This story pretty much reminds us of one of the Ferrari proteges, Jules Bianchi. The late Frenchman was the kind of driver Ferrari needed, and it almost looked like he could secure a deal with the team, especially after his stunning drive around the streets of Monaco with an underwhelming Marussia.
But, again, his dreams fell short after the tragic incident at Suzuka.
What did the ex-Ferrari boss say?
As reported by Planet F1, Todt, who is also the present FIA president, revealed that he, hardly weeks after joining Ferrari as the boss in 1993, held talks with Senna in Monza.
"A few weeks after I arrived, I met Ayrton Senna during the Monza weekend at the hotel we were staying at on Lake Como," he said. "I offered him to switch to Ferrari in 1995, but he was pushing for 1994.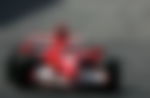 "We already had two drivers under contract, Jean Alesi and Gerhard Berger, so we couldn't satisfy his request, and when Ayrton asked why, I explained the situation to him. He didn't give up, telling me that in Formula 1 contracts don't count, but I replied that for me a contract has to be respected.
ADVERTISEMENT
Article continues below this ad
"So we offered him a deal for 1995, but unfortunately we know what happened," Todt concluded.
Ferrari desperately needed a world champion to steer the team. Hence, their sights initially fell on Senna. But, following his death, the Reds took a year to figure out who could replace someone like Senna, which is when Michael Schumacher entered the frame. And well, what followed was a flurry of never-ending success!
ADVERTISEMENT
Article continues below this ad
Watch Story: Ferrari Strategy Fails We Will Never Forget