Ex-Ferrari F1 Boss Provides Latest Update on Michael Schumacher's Health
Published 08/11/2021, 11:56 AM EDT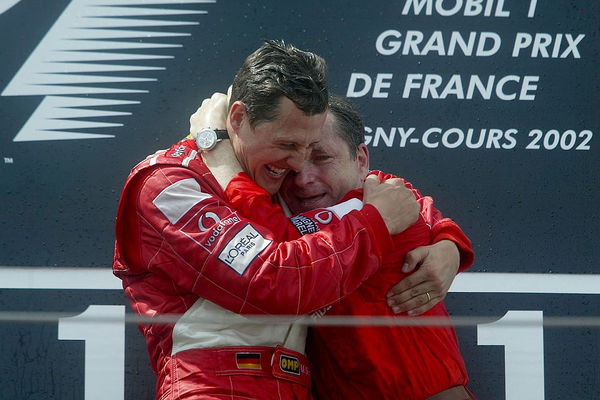 ---
---
In December 2013, news broke that Michael Schumacher had been in a horrific ski-slope incident, surviving with a traumatic brain injury. While the family has remained private about his health, the fans of the sport find comfort in occasional updates provided by others. Recently, FIA boss Jean Todt, a close friend of the Schumachers, updated the public about the legend's condition.
ADVERTISEMENT
Article continues below this ad
Todt states that much of the legend's strength is found in his wife, Corrine. Praising her courage, he said, as quoted by Formule1, "She hadn't expected anything like that. It happened suddenly, but she had no choice. Thanks to the work of the doctors and the cooperation of Corinna, who wanted him to survive, he survived. But with consequences." (Translated via Google Translate)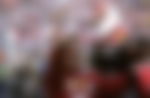 Regarding Michael's health, he simply stated, "Right now, he's battling those consequences. We hope his condition improves slowly but steadily."
ADVERTISEMENT
Article continues below this ad
Seven years following the incident, Schumacher continues to recover from the accident under full-time care.
The Michael Schumacher legacy continues
Jean Todt spoke of Michael's son, Mick Schumacher, who has made his F1 debut this season. He said, "Mick will always hold a special place in my heart and also in the heart of my wife, Michelle Yeoh. The whole Schumacher family is very special to us." 
Mick is carrying the Schumacher name forward in the sport. The German secured the title in his second season in Formula 2 as a driver for Prema Racing. His success brought him to the Formula 1 paddock, having been picked up by Haas for the 2021 season.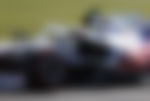 Marking the start of his F1 career, slowly but surely, Schumacher has found his way around the grid. Ending the first half of the season on a high, Mick placed 12th, ahead of the Alfa Romeo of Antonio Giovinazzi.
His talent brought him far in the demanding sport. As he attunes to F1, we could see Schumi Jr follow in his father's footsteps and maybe one day get a seat in the red car.
ADVERTISEMENT
Article continues below this ad
In a step in that direction, he honored his father in Silverstone in an iconic moment around the track. Schumacher lapped the circuit in his dad's first F1 car, with the sound of the V8 engine connecting the past and the future.
ADVERTISEMENT
Article continues below this ad
Michael Schumacher's legacy is far from forgotten. A name attributed to the sport, Netflix is also releasing a documentary on the transcendent Ferrari driver – one the public is keen to watch. As he recovers, one can only make their devotions for the driver's betterment.
Watch this story: Inside Michael Schumacher's Car Collection