Ex-Mercedes Strategist Reveals Lewis Hamilton Was 'Nicer' Compared to Rosberg
Published 01/07/2021, 5:52 AM EST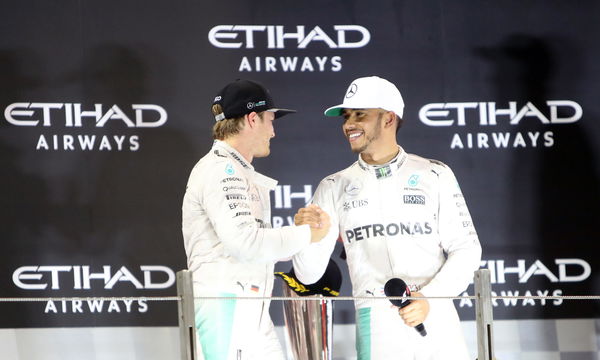 ---
---
Quite a lot of people have stated that Lewis Hamilton always treated Mercedes like his family since his entry into the team in 2013. Well, it looks like such claims are true.
ADVERTISEMENT
Article continues below this ad
A former Mercedes' strategist opened up about how Lewis treated him when he joined the team in 2014. Apparently, Lewis welcomed him into Mercedes on the very second day of his job. Hence, he opined that Lewis was the "nicer guy" compared to Nico Rosberg.
He also penned about the time when Lewis took his entire team out for some paint-balling as a way to celebrate his championship win.
ADVERTISEMENT
Article continues below this ad
Chat with Lewis Hamilton
The strategist entered the championship-winning team in 2014 and was still getting used to the fresh faces in it. However, on the very next day, he had a surprise visit from Lewis himself.
"On my second day at the team, I was reviewing some old races, mesmerised by now being able to hear all the radio comms of these races I had seen as a fan, when someone grabbed me from behind, scaring the sh*t out of me. It was Lewis.
"Big smile on his face, welcoming me to the team and asking what I do," he wrote.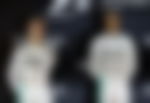 Later that year, when Lewis took his team for paint-balling, the two had another long chat with each other. During the chat, Lewis described his race start at Abu Dhabi Grand Prix.
"He described the start of the 2014 Abu Dhabi race to me and how indescribable the pressure was to have to make the perfect start but also not jump the start.
"How with a twitch of his thumb he could have thrown it all away. Was really cool to see that human side," he added.
Hilarious moment during paintball
The strategist mentioned the moment when Lewis got hit by a paintball straight in his "balls" while playing with his team members.
ADVERTISEMENT
Article continues below this ad
"Later that day someone shot him in the balls during the paintball which was also pretty funny," he wrote.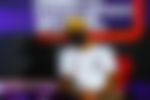 The entire crew were preparing themselves for paintball by placing cardboards inside their pants. However, unfortunately, Lewis arrived late for the game and had missed the meeting. Eventually, he paid the price by taking the painful hit, while the others had a great laugh.
ADVERTISEMENT
Article continues below this ad
Overall, it is quite obvious that Lewis is part of the reason behind the positive trend that is persisting within the team. So, with the concerns of Lewis losing out on his seat for 2021, how tough would it be for Mercedes to function without the Briton?