Ex-Williams F1 Manager Credits Pirelli for Turning Around Lewis Hamilton's Form This Season
Published 08/11/2021, 2:15 PM EDT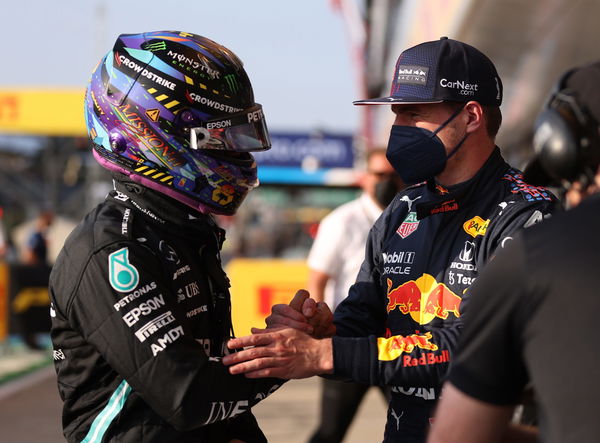 ---
---
The 2021 F1 season is one of the closest seasons in recent times. With just eight points separating Lewis Hamilton and Max Verstappen, the season now passes through a much needed summer break after 11 intense races.
ADVERTISEMENT
Article continues below this ad
Although Verstappen led Hamilton by 32 points before the British Grand Prix, he saw the championship lead change hands helplessly in the next two races. The Dutchman garnered just five points across those races, compared to Hamilton's 45.
Recently, famed F1 journalist Peter Windsor gave his summary of the season so far. He mentioned the difference between the two title rivals came down to the changes in Pirelli's tires.
ADVERTISEMENT
Article continues below this ad
Peter Windsor mentions how Pirelli's new tires changed the game for Mercedes
After the Azerbaijan Grand Prix, Pirelli came under fire from many across the globe. This happened because Verstappen and Lance Stroll suffered punctures which dented their race in Baku. At the Austrian Grand Prix, they tested a few new sets of tires, which they implemented in the British Grand Prix.
During his analysis of the season so far, Windsor admitted Mercedes' season picked up after Pirelli introduced the new tires in Silverstone. He said, "I think the season has picked up enormously for them since Silverstone, since the advent of the new stiffer rear Pirelli tires.
"We're talking about different pressures they run there. We're talking about rigidity at the rear of the car that will affect roll stiffness as well. But it appears to have helped Mercedes and Ferrari more than it has helped Red Bull.
"Or look at it another way. It's hurt Red Bull and it hasn't affected Mercedes and Ferrari. Very difficult for anybody to say in Formula One exactly what is happening there."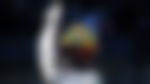 Windsor: It's been good so far for Lewis Hamilton
ADVERTISEMENT
Article continues below this ad
Although the 69-year-old admitted Hamilton did not have the fastest car, he still had a great season so far.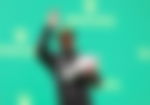 He said, "It's been a very good first half of the year for Lewis in so many ways. It's also been a curious one for him because he doesn't appear to have had, in some races, the best car or indeed a car he can do anything with."
ADVERTISEMENT
Article continues below this ad
After the summer break, F1 returns to Spa-Francorchamps with the Belgian Grand Prix. Can Hamilton extend his newfound advantage on Verstappen? Or will the Dutchman retake the championship lead in one of the most exciting F1 seasons in recent memory?
WATCH STORY: Top 5 Wins of Max Verstappen's F1 Career