Ex-World Champion Slams Daniel Ricciardo for Criticising F1 Crash Coverage
Published 04/22/2021, 8:29 AM EDT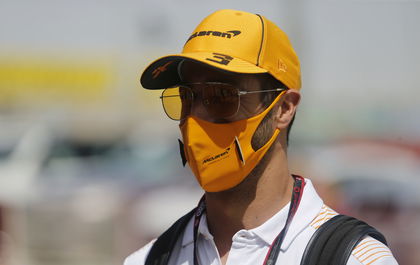 ---
---
Formula One is a very dangerous sport, as seen in last year's Bahrain Grand Prix, where Romain Grosjean had a horrible crash. When F1 repeatedly broadcasted the crash, Daniel Ricciardo was very vocal about his issues with it. However, former F1 driver, Alan Jones thinks Ricciardo's comments blew up in a silly way.
ADVERTISEMENT
Article continues below this ad
The Grosjean crash left everyone in shock, and Ricciardo made sure his opinion about showing it was heard. The Australian felt disgusted that F1 choose to show the replay of the horrible crash again and again.
Daniel Ricciardo needs to focus on the driving rather than the talking
ADVERTISEMENT
Article continues below this ad
Jones said, "The thing that left me a bit cold when he started complaining about them replaying Grosjean's accident and he blew up in such a way I thought it was just silly.
"Because If I am not home and I see something on the TV that I don't like, I don't watch it. Ok. He can't change the channel, but he doesn't have to watch it.
But I think accusing the organisers of playing it to much so forth and so on, is a bit ridiculous. I mean that's the job he is in," he concluded.
The Australian clarifies his statements on the Grosjean incident
Ricciardo was very vocal about how he felt, and many agreed with him. However, there were a few who think he went too far. Ricciardo, therefore, gave some clarity on what he meant.
As quoted by PlanetF1, Ricciardo said, "I certainly have to be better with my choice of words. If I could, let's say, take that quote back, I would. It was too aggressive I should know better as well, being in the sport as long as I have. I should do better with that."
ADVERTISEMENT
Article continues below this ad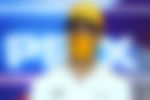 "I feel like there were better stories to be told as opposed to just crashes. This is obviously my opinion, but I feel like our sport is better than that. I feel like we are better than just showing crashes," Daniel concluded.
Do you think Ricciardo was right to voice such strong opinions about such a sensitive matter or he did he take it too far? Let us know in the comments below.
ADVERTISEMENT
Article continues below this ad