"Except the Money from Mercedes" – Jordan Believes Michael Schumacher Lacked Senna-Esque Talent
Published 08/24/2021, 5:34 AM EDT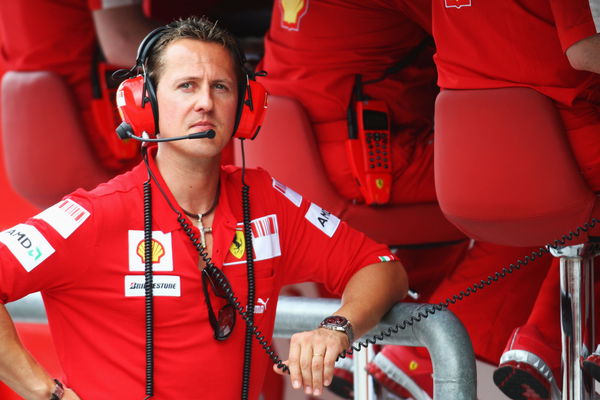 ---
---
After a long summer break, Formula 1 finally returns this week at the Spa-Francorchamps where the seven-time world champion, Michael Schumacher, made his F1 debut with Jordan Grand Prix back in 1991.
ADVERTISEMENT
Article continues below this ad
During that time, Schumacher was driving for the Mercedes Benz sports car. Chiefly, the rookie team, Jordan, made an instant impact on the pinnacle of motorsport. Both of their drivers have constantly managed to score for the Silverstone-based team.
And suddenly, things changed for Eddie Jordan's team as one of their drivers, Bertrand Gaocht was sentenced to 18 months in jail for spraying CS gas in the face of a taxi driver. The team was in big trouble as they were without both driver and a sponsorship. Jordan just had a week to find a replacement for Gaocht before the Belgian GP.
ADVERTISEMENT
Article continues below this ad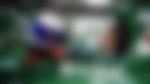 The first choice driver was Stefan Johnson, but they decided to look elsewhere after learning about what he wants to be paid. Enter Mercedes, who paid the Silverstone-based team to put the 22-year-old Michael Schumacher in the car for the Belgian GP.
Meanwhile, the former F1 team boss, Eddie Jordan, admitted that he has seen talent in the three-time world champion, Ayrton Senna, but not in Michael Schumacher except the money from Mercedes.
Watch Story: From Shocking Lewis Hamilton Crash to Ferrari Pit Stop Blunder: Most Sensational Moments in Bahrain GP History
What did Eddie Jordan say?
During the F1 Nation podcast, Jordan Grand Prix boss, Eddie Jordan recalled the time when he was looking for a driver and sponsorship back in 1991 after the imprisonment of Bertrand Gaocht.
"I felt the only way that I could get success was by having a top driver. So, therefore I would try to find one. And but now Dickie Bennett's was the absolute legend, and he was the Benchmark, but drivers and sponsorships always went to him," said Eddie Jordan.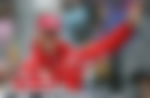 "Whereas I felt, I had to go out and find a driver. And that's why I was happy to give you a driver because I saw something in Senna. I don't know why and I'm not sure I could ever say I saw anything in Michael Schumacher, except the money from Mercedes."
Michael Schumacher's race lasted a few hundred meters
Michael Schumacher had no previous experience of driving a Formula 1 car and drove for the first time just days before the Belgian Grand Prix. Although the seven-time world champion immediately picked up the pace and in the first free practice he finished P11, three places behind his teammate, De Cesaris. It was the last time that weekend he'd find himself behind the Italian driver.
ADVERTISEMENT
Article continues below this ad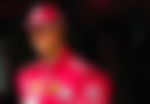 Michael Schumacher qualified at an impressive P7 in his debut race and was more than a half-second quicker than his teammate. Although the German race lasted only a few hundred meters after he burnt his clutches at Eau Rouge.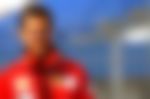 ADVERTISEMENT
Article continues below this ad
The much-anticipated debut of Michael Schumacher ended in a disappointment and it was the last time he sat in a Jordan F1 car.