Expensive Emotions: How Much Do the Mercedes F1 Bose Headphones Worn by Toto Wolff Cost?
Published 12/06/2021, 6:02 AM EST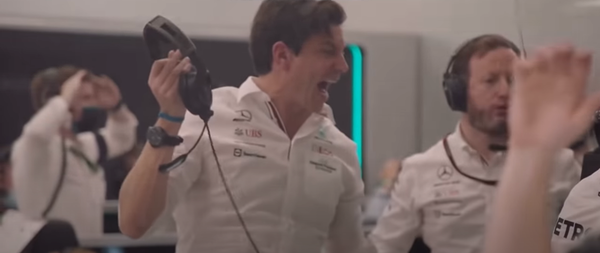 The race in Saudi Arabian GP was an emotional rollercoaster for anyone watching. Especially for the people in the paddock. While the ebb and flow of the race brought out many feelings, Toto Wolff once again took out his anger on his table and some very pricey headphones.
ADVERTISEMENT
Article continues below this ad
Sponsored by Bose, one can assume the headphones are pretty expensive. Bose customizes the headsets for the Mercedes F1 team and their radio transmissions. Even three years ago, when the partnership started, the marque has found its place with the Silver Arrows in providing them with the latest technologies and the best audio in their products. Hence, those headphones would be well over $229.00.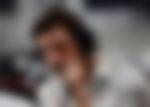 However, in the heat of the moment, none of it matters. More so when your championship contender collides with his rival. Wolff well reflected the frustrations of everyone watching. As the team boss looked on, Hamilton incurred damage to his front wing yet again.
ADVERTISEMENT
Article continues below this ad
It was spiraling to be a tumultuous race- Wolff did what he could. Angry, he took off his headphones and, without a thought, smashed them against his table. Wolff had come close to doing so in Baku when Hamilton botched his restart. Still early in the season, Wolff took his headphones off, and was just about to snap them; however, he thought better of it and stopped himself.
However, with the tensions building up at the penultimate race of the season, Wolff can get himself a quick replacement.
Why did Toto Wolff lose his temper?
It was absolute chaos throughout the race. Even the drivers didn't remember what happened when as one thing quickly followed the next. Hence, not only were tensions at an all-time high, but so was the exhaustion.
Although the race was absolutely amazing to watch- teasing the race lead in front while close wheel-to-wheel battles took place throughout the field. However, technically, it was an extremely messy one. And Toto Wolff thinks so too.
ADVERTISEMENT
Article continues below this ad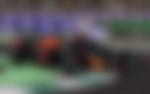 "I don't want to have dirty laundry in here, but that was spectacular but not a good race." Although Mercedes had a double podium at the end, the journey there was rough. Now, it's a winner takes all final race in Abu Dhabi as the two protagonists are on even footing.
"It's the driving that needs to be assessed and looked at. It's very hard, maybe over the line hard. We just want to have a clean championship, may the best man win and if it's Max at the end, then I have peace with that. But it just needs to be fair."
ADVERTISEMENT
Article continues below this ad
Everything is on the line at Abu Dhabi. 21 races worth of happiness, anger, and frustration, all boiled down to the race on Sunday. After so much, who will take the historic 2021 title?
Watch this story: How Much Does an F1 Car Cost?