Explaining Why F1 Cars Can Run Upside Down!
Published 07/20/2021, 10:05 AM EDT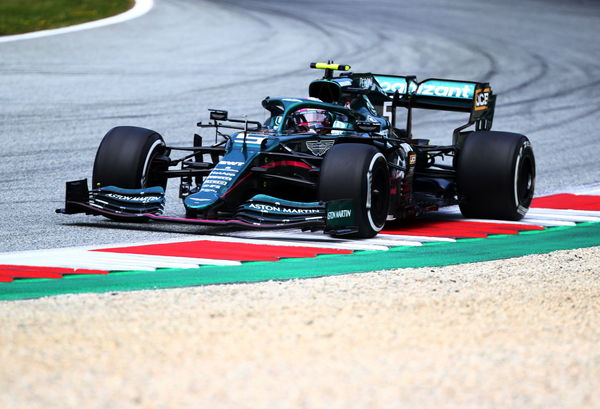 ---
---
F1, like any other sport, carries its own facts, and myths, but let's focus on the latter for now. Most of the fans would be aware of this particular belief that was once ruling motorsport back in the 2000s – F1 cars are highly capable of running upside down.
ADVERTISEMENT
Article continues below this ad
Of course, it may not have been possible then, but times have changed. The cars have almost become feather-light, with massive dependency on downforce. So, let's circle back to this million-dollar question again – is it actually possible for an F1 car to run upside down?
Well, on paper, the answer is yes.
ADVERTISEMENT
Article continues below this ad
How is it possible?
This is one of the world-known facts about the sport. "A modern Formula One car is capable of developing 3.5G, which is three and a half times its own weight, thanks to aerodynamic downforce. That means that, theoretically, at high speeds, they could drive upside down."
But the maneuver is quite risky enough for anyone to even think about trying it out in reality.
Why, you might ask?
Well, for starters, one would have to do this risky act in a place where the ceiling is quite high from the ground. Hence, one mishap will leave the car free-falling onto the ground, and the result is almost self-explanatory.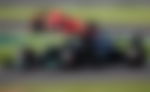 We've seen tiny taps onto the barriers literally wrecking parts of the car. Hence, one can only imagine the result when a car is falling from a height of possibly 15 to 20 feet. This will undeniably leave the driver in jeopardy.
Therefore, most of the drivers, including the current gen's experienced ones, like Lewis Hamilton and Sebastian Vettel, are going to turn down the offer to take part in this potential record-breaking act.
Is high downforce enough to perform the 'upside-down' act in F1?
Downforce does play a massive role in making an F1 car run upside down, but that's not enough. Formula 1 cars carry a massive number of parts within themselves that aren't just made to be running upside down, because that's not even necessary.
First, the engine itself. Engines aren't manufactured to run when a car is hanging upside down. Hence, the engine might shut down in such cases, leading to a fall onto the ground. However, the good news is keeping an engine running while upside down is highly plausible.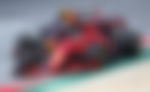 F1 cars do rely on technologies used in airplanes. And airplanes are capable of keeping their engines running while upside down in the air. So, reciprocating the same in Formula 1 cars is not impossible.
ADVERTISEMENT
Article continues below this ad
Similar concerns around the liquids that are inside a car. There are water, oil, and other forms of liquid that play a role in the functioning of F1 machinery. Hence, when inverted, there is no guarantee that the liquids are not going to spill over to other parts.
Other important systems like clutch and brake might not work either. Hence, there are several factors to consider before attempting to run a modern F1 car upside down. A highly hazardous maneuver, but definitely possible in real life!
ADVERTISEMENT
Article continues below this ad
Watch Story: Lewis Hamilton's Biggest F1 Crashes