'Extracting the Maximum From That Ferrari': Fernando Alonso Names His 'Best Season' in F1
Published 04/01/2021, 7:05 AM EDT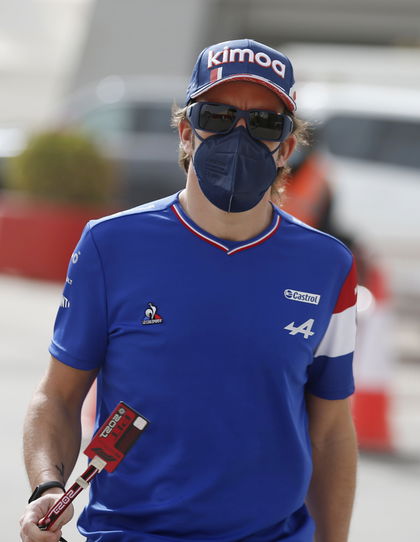 ---
---
Fans were happy to hear the news that Fernando Alonso was returning to F1 with Alpine for the 2021 season. While he seems to be enjoying his time with the team, he considers his best season in Formula One to be the 2012 season when he was behind the wheel of the Ferrari. He hopes to bring that level of performance in 2021 as well.
ADVERTISEMENT
Article continues below this ad
Even though Alonso has been out of the sport since 2018, he surprised everyone as he qualified 9th for Sunday's race. However, his return to the track didn't go as planned as he had to retire after just 32 laps due to some issues with his brake.
The French team didn't have the best weekend in their first season after the rebranding from Renault. Esteban Ocon crossed the finish line in 13th place while his Spanish teammate Alonso had a DNF.
ADVERTISEMENT
Article continues below this ad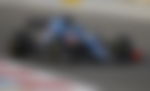 Fernando Alonso looks back at his days at Ferrari, stating they were the best
While speaking to Martin Brundle in a Sky Sports interview, the 39-year-old said, "I think my best season was 2012, in terms of driving style, in terms of results and extracting the maximum from that Ferrari. I think in 2012, I always put my hundred I'm hopefully close to that hundred."
Alonso added, "And as I said, I learned so many things so many things in the last two years outside Formula One. that I am curious to see how could i take those learnings into racing here again."
The Spaniard says he still needs to improve on his performance
In the post-race interview. Alonso told The Race, "Well, I probably disagree with that, I was not at my 100%, I'm sure of that. But I need to find more pace from myself, I find more confidence, I need to extract more from the car, from the brakes, execute the start better."
ADVERTISEMENT
Article continues below this ad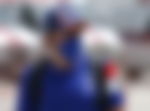 "It was not too bad but I think there's a lot of room to improve for my side. Even the pitstops, I think the guys did an amazing job but my position for example, in the second pitstop was not right, so there's small things and small mistakes that I keep doing from testing and this first race. Hopefully by race two, three, I can perform better," Alonso concluded.
The second round of the 2021 season takes the F1 grid to Imola, for the Italian Grand Prix. Can Alonso and Ocon extract the most out of the car and bring home some points for the team? How did you think Alonso did in the race in Bahrain? Let us know in the comments below.
ADVERTISEMENT
Article continues below this ad