F1 Announces a Sixth Title Sponsor for 2020 and Beyond
Published 03/10/2020, 9:38 AM EDT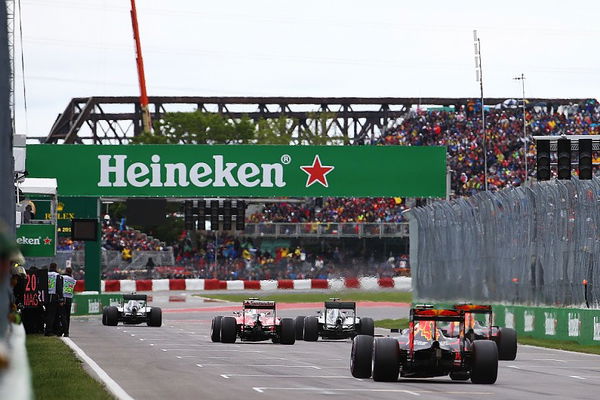 ---
---
Today, F1 announced a new sponsorship deal with Aramco. The agreement will result in Aramco joining five other companies as a major sponsor heading into the 2020 season.
ADVERTISEMENT
Article continues below this ad
F1 announces a new sponsorship deal
Aramco is a Saudi Arabian oil and natural gas corporation that operates out of Dhahran. According to the new sponsorship deal, F1 will be taking the company on board as a title sponsor for 3 races. The races include the Spanish, United States and Hungarian Grands Prix.
ADVERTISEMENT
Article continues below this ad
Besides the title rights, the Aramco logo will be present at most races on the 2020 F1 calendar. Additionally, F1 announced that the agreement with the oil corporation was a long-term affair but didn't specify the duration.
However, fans haven't exactly embraced title sponsors due to the branding that extends outside the race track. Often, title sponsors heavily influence the trophy designs at race weekends. This results in quite an uninspired memento that kills an otherwise joyous occasion.
Ferrari driver Sebastian Vettel has lashed out at boring trophy designs in the past. The German was critical of brewing company Heineken overkilling the Mexican Grand Prix with its advertising. Heineken's green star spilt onto the presentation trophies, ruining its value.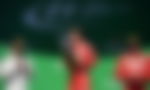 "We are delighted to welcome Aramco to the Formula 1 family as a long-term Global Partner as we start our 2020 season. We are looking forward to sharing our combined expertise and working with Aramco on technological innovation and we will benefit hugely from its capabilities and expertise in the fuel and energy sector," said Chase Carey, as quoted by F1.com.
Aramco now joins Rolex, Heineken, Emirates, DHL and Pirelli as the sixth major sponsor in F1. Moreover, F1 claimed it was chosen by the corporation due to its zestful nature and enormous fanbase.
"Formula 1 and Aramco will combine their considerable shared expertise to identify opportunities for the advancement of sustainable fuels, enhanced engine efficiencies and emerging mobility technology." reads an official statement.
ADVERTISEMENT
Article continues below this ad
Formula One – finally back
Fans can only hope Aramco doesn't follow in Heineken's footsteps and throttle race events with excessive advertising.
In a winter break that's been particularly harsh, fans can finally witness some racing action. With an epidemic looming large, any racing is better than none.
ADVERTISEMENT
Article continues below this ad
F1 action returns this week with the Australian Grand Prix. Will Mercedes extend its dominance in F1 for a seventh consecutive season or can any other team stop them?