F1 Bahrain Grand Prix 2021: What Are the Pirelli Tires Available for the Weekend?
Published 03/24/2021, 4:03 AM EDT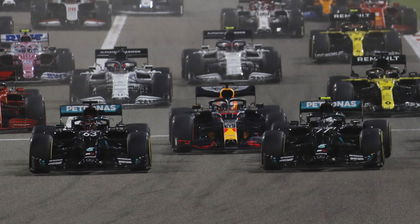 ---
---
The opening race of the 2021 season is almost upon us. Since the Australian Grand Prix has been postponed to a later date, Bahrain gets the privilege of kick starting the new F1 campaign. With a new season come new challenges, but with teams having already done their pre-season testing in Bahrain, the circuit may be easier to navigate.
ADVERTISEMENT
Article continues below this ad
However, that doesn't mean it'll be all rainbows and unicorns. So, in our preview of the season opener, we'll be looking at the tire choices Pirelli have allocated teams with for the race in the desert.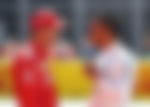 ADVERTISEMENT
Article continues below this ad
What tires will teams be running on at the F1 Bahrain Grand Prix 2021?
First and foremost, F1 fans will notice a telling difference in the 2021 cars competing in the races. And by that we don't mean the new liveries, but rather the new tires that the cars will sport for this year.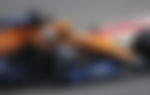 The wider rim tires have not gone down well with the drivers who complained about a lack of grip. But this was when the prototypes were tested during practice sessions at the end of last year.
Hopefully, for the sake of good racing, Pirelli have sorted out the drivers' concerns.
Nevertheless, coming to the main topic, Pirelli have supplied the teams with the C2, C3 and C4 compound of tires. Each driver will get two sets of the C2 (hard) tires, three sets of the C3 (medium) tires, and eight sets of the C4 (soft) tires.
ADVERTISEMENT
Article continues below this ad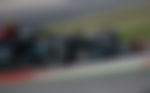 The tire choice is such due to the race being an evening one. Had it been a day race, Pirelli likely would have opted to give teams their hardest set of tire compounds available (C1, C2, C3) to compensate for the extreme heat.
It'll be interesting to see how this new generation of tires holds up in what can be called their debut race. The primary reason they were launched in the first place was because of the multiple tire failures witnessed last year.
ADVERTISEMENT
Article continues below this ad
Fans can't wait for the action to resume after a long off-season. With many touting a title challenge is possible, let's hope that the new season lives up to all the hype and expectations.