F1 Boss Chase Carey Pens a Heartfelt Letter for the Fans
Published 03/18/2020, 3:39 AM EDT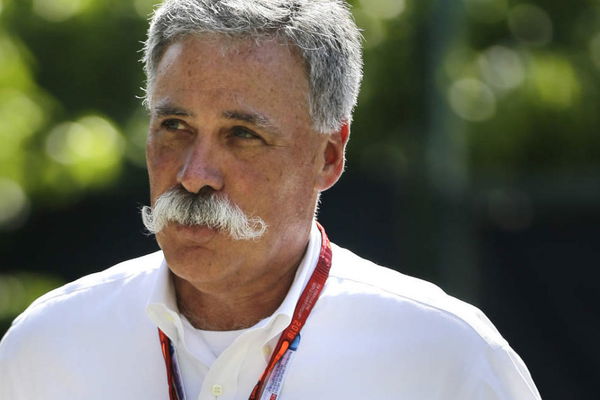 ---
---
F1 CEO Chase Carey has opened up to fans on the COVID-19 pandemic and its effect on the game.
ADVERTISEMENT
Article continues below this ad
He apologized for the absurd beginning of the period. F1 was all set in Australia and insisted it would get in progress to commence the season. Until, the very late when groups began confining individuals who developed coronavirus indications.
The beginning of the battle stays dubious with races in Bahrain, Vietnam, and China all delayed.
ADVERTISEMENT
Article continues below this ad
Races in the Netherland, Spain, and Monaco are additionally in peril due to the coronavirus pandemic.
Furthermore, Carey has attempted to clarify the developments in an open letter to F1 fans.
The official cancellation of the opening round of the new season was done an hour and a half before the principal practice session was going to occur in Melbourne.
There was scrutiny on F1 and the overseeing body, the FIA, in light of the fact that they didn't impart the status of the race significantly after a great many fans had just shown up at Albert Park scene on Friday morning.
What next for F1?
The FIA and the Formula 1 organizations are making decisions according to the evolving situation.
ADVERTISEMENT
Article continues below this ad
He reassured they intend to get the 2020 title season in progress when it is safe to do as such. They are additionally counseling authorities and specialists as they assess the most ideal approach forward during the coming months.
On Monday, tire provider Pirelli said one of its staff tested positive for the virus and was undergoing treatment in Melbourne. McLaren said the employee "is recovering well and the symptoms have gone."
Fortunately, the McLaren employee that was going through the checks from the infection is recuperating well in the wake of experiencing treatment in Melbourne. For most of the people, the infection causes mellow or moderate manifestations, best case scenario, for example, fever and a cough.
ADVERTISEMENT
Article continues below this ad
Carey admitted they perceive everybody might want to comprehend what comes next for the game in 2020. They are not ready to give explicit solutions to their inquiries, given the smoothness of the circumstance. Current estimates for the season keep up it might start in June.