F1 Brake Marker Boards: What Are the 50, 100, 150 Number Signs in a Circuit?
Published 04/18/2021, 1:20 AM EDT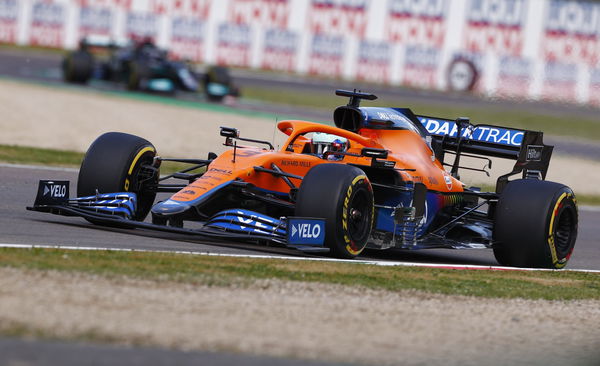 ---
---
Whenever an F1 car enters a corner, they always have to brake hard. However, the biggest question has to be about where to begin braking. This is a hugely important aspect because braking too early will cost time or positions, depending on the situation. Braking too late will have worse consequences, where the driver will run wide or hit a barrier.
ADVERTISEMENT
Article continues below this ad
As a result, every race track has brake marker boards to guide drivers in the braking zones. These boards range from 200km/h markings to 50 km/h markings. Of course, each track has its own unique layout with different corner orientations. Generally, the drivers aim to head into the corner slow and have a fast exit.
How to judge the perfect place to brake in F1?
ADVERTISEMENT
Article continues below this ad
Normally, the perfect braking point is situated 60 meters away from the corner. The drivers have to judge the braking point with pinpoint accuracy when they travel at top speed. As per some calculations, the cars can travel almost 100 meters in one second at those speeds.
ADVERTISEMENT
Article continues below this ad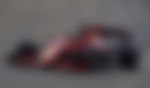 As a result, the braking point becomes a lot harder to hit with such accuracy. On the bright side, there is a bit of leeway where drivers can brake at early as 100 meters and still not lose time. Of course, the drivers need lots and lots of practice to hit the braking points perfectly. The more you practice, the better they get until it becomes a form of muscle memory.
Once the drivers hit that sweet spot, they can find that extra edge to go faster. From there, the F1 drivers can refine that braking point to suit their driving styles and extract the maximum potential and speed. The more they hone their craft, the better their cornering speed will be. As a result of this, drivers can try and out-brake any opponent on the grid.
ADVERTISEMENT
Article continues below this ad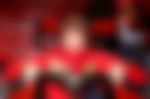 Trending Stories